Runner2_14

Member Since: 2008-02-21 12:07:49
Active playing time: 699 Days, 22 Hours, 46 Minutes
Member Number: 0000004822
Character Experience: 53,195,013
Character Level: 85
Highest Skill: Combat Level 96
Nationality: Faldorian
Guild: Peace Keepers
Guild Position: Sheep

Runner2_14's Skills
Combat Level 96 (87,104,315 Exp)
Harvesting Level 53 (8,384,410 Exp)
Speed Level 39 (2,507,982 Exp)
Cooking Level 38 (2,372,673 Exp)
Magic Level 36 (1,895,479 Exp)
Construction Level 34 (1,623,736 Exp)
Woodcutting Level 34 (1,460,606 Exp)
Mining Level 31 (1,056,151 Exp)
Fishing Level 29 (869,535 Exp)
Smithing Level 25 (506,641 Exp)
Crafting Level 22 (340,905 Exp)
Trading Level 18 (150,744 Exp)
Cards Level 2 (568 Exp)
Monsters killed by Runner2_14
3 Amber Dragon
1,614 Armadillo
1 Baby Flame Giant
8 Baby Frost Giant
71 Bandit
18 Barktomi Elephant Rider
7,929 Bear
131,069 Bronze Golem
7,523 Brown Toad
19 Bunny
982 Cave Dragon
41,553 Cave Goblin
9,368 Cavelurk
102 Charging Rhino
53 Chicken
8,091 Cougar
139,060 Deer
1 Dennech Cehuvah
3 Elder Ash
7,086 Elephant
143 Fairy
61 Firbolg Giant
68,752 Fox
4,295 Frog
15 Ghost
94 Giant Black Bat
1,619 Giant Cobra
173 Giant Ravager Beetle
1,430 Giant Salamander
1,584 Giant Scorpion
465 Giant Tarantula
494 Gila Monster
91 Goblin Zombie
47 Gold Golem
8,318 Griffin
1,476 Grizzly Bear
2,647 Grue
625 Hawk
364 Headless Horseman
42,469 Hobgoblin
131,646 Iron Golem
69 Killer Bunny
26,950 Killer Vine
1 King Bear
5 Lightning Elemental
4,487 Lion
26,821 Living Oak
74,337 Lizard Warrior
75,765 Lizardman
101 Maanvaki Scout
50 Maanvaki Shaman
231 Maanvaki Warrior
233,666 Marakite Mage
135,199 Marakite Master
8 Marakite Shaman
241,593 Marakite Trainee
49 Minotaur
3 Monk Weapons Master
21 Nagaromi Infantry
129 Nagaromi Miner
620 Nagaromi Scout
16 Nagaromi Spearman
130 Nagaromi Woodcutter
65 Parrot
292 Pirate
6 Pirate Admiral
83 Pirate Captain
131 Pirate Grenadier
118 Pumpking Warrior
1 Quarter Master
103 Raccoon
1 Raging Tree
1 Rhaedrhothe
58 Rhizard
39 Rhizard Plunderer
36 Rhizard Prowler
258 Saphirik Warrior
1 Silver Dragon
118 Spectre
44 Squirrel
131,481 Steel Golem
71 White Bat
5,644 Wild Elven Gatherer
5,852 Wild Elven Hunter
61 Willow
2,834 Wolf
Card stats for Runner2_14
Runner2_14
Ranked #176 in Character Experience
Runner2_14
Ranked #606 at Speed
Runner2_14
Ranked #582 at Mining
Runner2_14
Ranked #157 at Combat
Runner2_14
Ranked #164 at Magic
Runner2_14
Ranked #341 at Trading
Runner2_14
Ranked #465 at Woodcutting
Runner2_14
Ranked #425 at Smithing
Runner2_14
Ranked #478 at Construction
Runner2_14
Ranked #406 at Cooking
Runner2_14
Ranked #490 at Fishing
Runner2_14
Ranked #409 at Crafting
Runner2_14
Ranked #130 at Harvesting
Runner2_14
Ranked #1,425 at Cards
---
roselle dropped by to say hi
---
victoria-moms says hi and good job on the harvesting level
---
Slomo has fought of 2599 intruders from your page for you.
---
Foo thinks your page is looking better by the minute.
---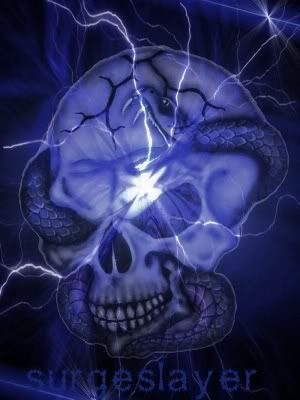 ---
Mizura
came just now and say hi and take a deep breath and then shout, "RUN HARVESTING RUN RUNNER!!" and cough and drink a water and say goodbye and
then leave
---
White_Dragon says, " bring a few more so it will be close to a FAIR fight.
---
Celsia
visited you!
---
Lapiz
tagged runner's page :D