Vivifico

Member Since: 2007-11-07 14:17:11
Active playing time: 166 Days, 9 Hours, 45 Minutes
Member Number: 0000003652
Character Experience: 9,632,791
Character Level: 55
Highest Skill: Combat Level 65
Nationality: Odtoni
Guild: That One Guild
Guild Position: Leader

Vivifico's Skills
Combat Level 65 (18,813,665 Exp)
Speed Level 44 (4,187,753 Exp)
Crafting Level 39 (2,482,121 Exp)
Harvesting Level 28 (779,701 Exp)
Magic Level 22 (314,247 Exp)
Woodcutting Level 16 (108,115 Exp)
Fishing Level 16 (100,504 Exp)
Mining Level 16 (97,335 Exp)
Trading Level 15 (92,798 Exp)
Construction Level 7 (8,355 Exp)
Cooking Level 6 (5,950 Exp)
Smithing Level 4 (1,868 Exp)
Cards Level 1 (149 Exp)
Ranked #727 in Character Level


Ranked #2,462 in Cards
Ranked #3,281 in Smithing
Ranked #2,011 in Mining
Ranked #877 in Magic
Ranked #316 in Speed
Ranked #738 in Harvesting
Ranked #524 in Trading
Ranked #93 in Crafting
Ranked #2,225 in Woodcutting
Ranked #3,681 in Construction
Ranked #2,716 in Cooking
Ranked #501 in Combat
Ranked #1,473 in Fishing
Monsters killed by Vivifico
3 Baby Dragon
19 Baby Flame Giant
48 Barktomi Fighter
55 Barktomi Raider
1,278 Bear
1,103 Bronze Golem
65 Bunny
4,770 Cave Goblin
1,240 Cavelurk
101 Chicken
1,262 Cougar
2,743 Deer
9,067 Elephant
120 Elk
268 Faerie Knight
18 Fairy
446 Firbolg Giant
23 Flame Giant
1,321 Fox
61 Giant Black Bat
48,116 Giant Bomb Beetle
48,338 Giant Bug Beetle
48,245 Giant Ravager Beetle
282 Grizzly Bear
316 Grue
736 Hawk
4,682 Hobgoblin
1,112 Iron Golem
650 Jade Golem
65,450 Killer Vine
1 King Bear
1 Lightning Elemental
5,677 Lion
64,616 Living Oak
62 Maanvaki Scout
29 Maanvaki Shaman
111 Maanvaki Warrior
1 Marakite Mage
1 Marakite Trainee
103 Minotaur
4,394 Mountain Goat
4,427 Mountain Lion
8 Nagaromi Infantry
179 Nagaromi Miner
740 Nagaromi Scout
13 Nagaromi Spearman
168 Nagaromi Woodcutter
59 Parrot
205 Pirate
5 Pirate Admiral
50 Pirate Captain
126 Pirate Grenadier
23 Raccoon
1 Raging Tree
1 Rhizard Prowler
63 Sjirkomi Cook
40 Sjirkomi Shaman
53 Sjirkomi Soldier
219 Squirrel
1,070 Steel Golem
77 Vampire
59 White Bat
13,468 Wild Elven Gatherer
14,255 Wild Elven Hunter
305 Wolf
407 Yeti
You have been tagged by Da_nana the Leader of the Royal Family of the JACK Guild
As you ramble on through life, whatever be your goal, keep your eye upon the donut… and not upon the hole. Never settle for being average... you would be just as close to the bottom as you are to the top.
Glad you stopped by....please feel free to scribble on my page .
Greeting from your Guildmate
:)
killerspawns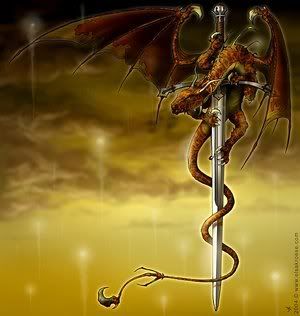 ---
SELECT TOP 1 @name = usrname
FROM users
WHERE xp IS NULL
ORDER BY friendliness DESC;
PRINT CAST(@name AS VARCHAR(8)) + ' says hi. -' +
CAST(GETDATE() AS VARCHAR(10));
GO



NebuneX says hi. – 2008–05–01

1 row(s) affected
---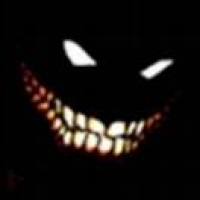 Blackheart
:
Invasion scheduled against Vivifico's Page on 2008–08–15 17:44:29
---
---

"Let evil swiftly befall those who have wrongly condemned us – God will avenge us."

---
---
1686 people have ogled this page.