Cast

Member Since: 2010-03-10 09:39:17
Active playing time: 0 Days, 2 Hours, 55 Minutes
Member Number: 0000012573
Character Experience: 5,823
Character Level: 6
Highest Skill: Woodcutting Level 5
Nationality: Faldorian

Guestbook (Just edit and leave an message)
(Please NO Profanity)
thought id give up my most precious time to sign ur geustbook feel lucky ;) the one and only bummie :P
1/16/07 Not bad cast- Aurora
heylo cast – dudeman2k6
Bora 32
Shadowstalker :) nice page ;)
Eddys page owns yours but not bad.
Rev's
page kills yours :P, but yours is ok i guess.
The Dumbo
has Trampled your page
Ska'ara was here. Rock on!(
Eugenekoh 1
was here...nice page)
subforshort from subpar may have visited in spite of cast ;P
Barabil was here
Some one with the name of Ninjabustuh was here :P
Toon waz here :P
A guest is like rain: when he lingers on, he becomes a nuisance. – Veridis
nice, which pics did u google and which did u make? pm me please -Gilmon
If you look in the mirror and don't like what you see, you can find out first hand what it's like to be... Cast! ;)
!
was here and says that Cast is great
!
!
wetnwild says nice page huggers.............
JIGSAW
Raven
---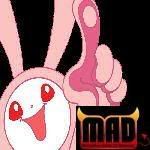 Coneja hopped down the bunny trail to visit this..haha..very old page and is going to keep laughing because of who this page belongs to :P
---
||
| Littlelady stopping by to welcome you back :) ♥ 4028 People Have Seen My Page!