RedScorpion


Member Since: 2007-08-26 21:29:03
Active playing time: 678 Days, 9 Hours, 23 Minutes
Member Number: 0000002886
Character Experience: 24,538,264
Character Level: 70
Highest Skill: Combat Level 67
Nationality: Faldorian
Guild: Movodian Misfits
Guild Position: Leader

Monsters killed by RedScorpion


2 Baby Dragon
31 Baby Flame Giant
1 Baby Frost Giant
143 Bandit
37 Barktomi Elephant Rider
22 Barktomi Fighter
25 Barktomi Raider
14,493 Bear
1 Black Ceasar
2,461 Bronze Golem
195 Brown Toad
530 Bunny
21 Cave Dragon
14,510 Cave Goblin
3,542 Cavelurk
1,687 Chicken
13,994 Cougar
1,627 Deer
1 Dennech Cehuvah
11 Drop Bear
215 Dwarven Raider
7 Elder Ash
9,705 Elephant
60 Elk
149 Elven Mage
66 Fairy
67 Firbolg Giant
807 Fox
1,280 Frog
24 Ghost
96 Giant Black Bat
871 Giant Bomb Beetle
919 Giant Bug Beetle
877 Giant Ravager Beetle
45 Giant Salamander
68 Giant Scorpion
104 Goblin Zombie
4,288 Griffin
2,756 Grizzly Bear
924 Grue
935 Hawk
500 Headless Horseman
14,083 Hobgoblin
2,382 Iron Golem
727 Jade Golem
5 Killer Bunny
63 Killer Dolphin
65,087 Killer Vine
1 King Bear
6,115 Lion
65,167 Living Oak
38,659 Lizard Warrior
38,772 Lizardman
391 Maanvaki Scout
229 Maanvaki Shaman
784 Maanvaki Warrior
382 Mad Cow
1,014 Marakite Mage
544 Marakite Master
963 Marakite Trainee
22 Marossian Slave Warrior
460 Minotaur
837 Mountain Goat
928 Mountain Lion
13 Nagaromi Infantry
179 Nagaromi Miner
813 Nagaromi Scout
9 Nagaromi Spearman
163 Nagaromi Woodcutter
68 Ona Spearman
84 Ona Warlord
186 Ona Warrior
631 Parrot
2,048 Pirate
57 Pirate Admiral
497 Pirate Captain
904 Pirate Grenadier
1 Quarter Master
299 Raccoon
1 Raging Tree
1,325 Rhizard
451 Rhizard Plunderer
530 Rhizard Prowler
1,057 Royal Marine
82 Saphirik Warrior
26 Sjirkomi Cook
21 Sjirkomi Shaman
15 Sjirkomi Soldier
327 Spectre
660 Squirrel
2,349 Steel Golem
1 Thief
955 Turtle
186 Vampire
217 Werewolf
324 White Bat
14,260 Wild Elven Gatherer
14,429 Wild Elven Hunter
142 Willow
774 Wolf
325 Yeti

RedScorpion's Skills

Combat Level 67 (20,523,849 Exp)
Harvesting Level 57 (11,495,664 Exp)
Smithing Level 57 (11,446,505 Exp)
Speed Level 49 (6,423,616 Exp)
Mining Level 49 (6,338,234 Exp)
Cooking Level 44 (4,179,751 Exp)
Construction Level 41 (3,041,902 Exp)
Magic Level 34 (1,626,604 Exp)
Fishing Level 33 (1,359,020 Exp)
Crafting Level 32 (1,187,576 Exp)
Woodcutting Level 30 (994,275 Exp)
Trading Level 27 (677,911 Exp)
Cards Level 6 (6,252 Exp)

Ranked #229 in Character Level
Ranked #103 in Speed
Ranked #111 in Mining
Ranked #357 in Combat
Ranked #95 in Magic
Ranked #36 in Trading
Ranked #421 in Woodcutting
Ranked #38 in Smithing
Ranked #158 in Construction
Ranked #209 in Cooking
Ranked #273 in Fishing
Ranked #118 in Crafting
Ranked #45 in Harvesting
Ranked #136 in Cards
QUESTS I HAVE COMPLETED -
*Lending a Hand
*The Queen's Servants – Fill the Queen's Zoo
*The Queen's Servants – Preparation for the Queen's Royal Meal
*The Queen's Servants – A sculpture for the Queen
*The Royal Bass
*The Bronze Pendant
*Samuel's Iron
*Cecil's House
*Sebestian's Problem
*Help the old man
*Legendary Woodcutting 2
*Hammers Galore
*King Bear Ruckus
*Forgot the ingredients?
*Trading with Marossa
*Deliveries
*More Deliveries
*Helping a young warrior
*The House of Cards
*Meet Thomas Again
*Thomas and the Mines
*The Cards Museum
*Thomas and the Cellblocks
*Pioneers #1 – Help the pioneers
*Pioneers #2 – The Second Encounter
*Pioneers #3 – Will You Help?
*Rebel's Alliance
*Brotherly Competition
*The Family Rod
*The Family Hat
*Marcus and the sawmill
*In need of lumber
*Gambler's Luck
*The Castle of Dennech Cehuvah
*Camping in the Wilderness
*Lucky Pick
*The Old Wizard
*Work with me!
*Mack Daddy
*The Warrior's Secret
*Run Forrest Run (Won)
*Fly Like The Wind (Won)
*Berry Delicious
*Back To School
*Logging Camp
*Fishing Strangers #1 (Won)
*Fishing Strangers #2 (Won)
*Chef Alphonse's Apprentice I
*Ethel's Orchard
*Highway Robbers
*House of Logs
*Antidote
*Royal Botanical Society – Garlic
*Magic Skill – Meditation is key
*Magic Skill – That's Shocking!
*Magic Skill – No time to Restore
*Magic Skill – A Healing Lunch
*Magic Skill – Exciting isn't it?
*Magic Skill – Master Chef
*Magic Skill – Super Smith
*Magic Skill – Fisher
*Magic Skill – Chief Crafter
*Magic Skill – Item Shield
*Magic Skill – Chopper
*Magic Skill – Digger
*Magic Skill – Eagle Eye
*Magic Skill – Gatherer
*Magic Skill – Hot Hands
*Magic Skill – Beast of Burden
There has been 3620 views to this page.

---
Please sign on the dotted line ......
Klisten
Started this page and was the first to sign w00t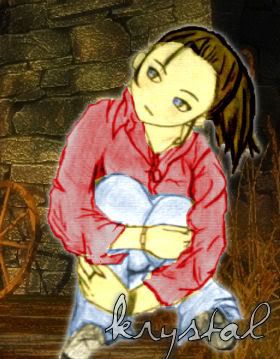 What an amazing page, proud to be the second person to sign it:)
-Krys-
xxxxx
zh3214 has marked a spot here
dondraco
sweet page girl
Togz
Nice page scorps, I used to have two pet scorpions, now I have but one :( crys, later babe, PS: nice tag lol
Nice taste in music ;) :D
Hey Red >:) guess who :P ~ Makeveli
Jebus was Here So he gave you a Chance Card
Rep
signed
Red
Scorpion's
manual
page
Mari cant believe she hadnt come to say hi to Red b4 now :S
TW
Likes
Your
page

SirT left you a wee little present

:

Madre? dropped by to say hello
You have been visited by Xanthar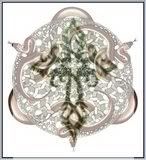 Thorin
?
dropped in to say hi and stole your weapons:)
someone drifts by and leaves a lost soul on your page :D
---
Prometheus stopped by to say hello
---
---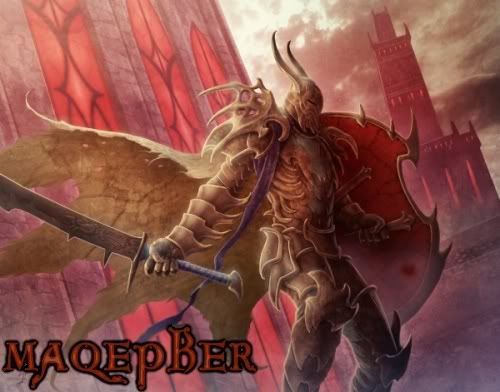 ---
Garith stopped by
---
greenkind waves, and wishes he had a picture, or anything else awesome enough to leave ... so carries on waving :D
Ahnaf throws a stone block at reds and moves away:P
---
the doctor was here – Drjitsu (congrats on quitting smoking!)
---
Rave came to show you some
LOVE.
---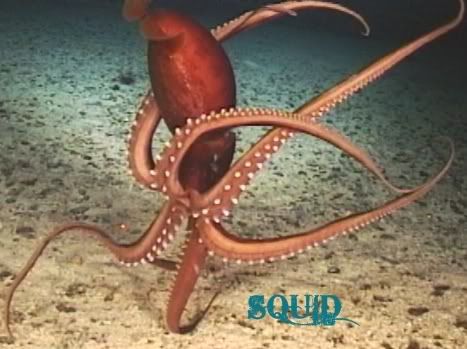 master-paras came along to say Hi :)
---
Nestea saw you running back and fourth hiding the "goodies" :) Was fun, I'll come back again in a month or so :P
---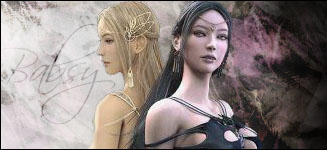 leaving you HEAPS of <3! xoxo! ~ Babsy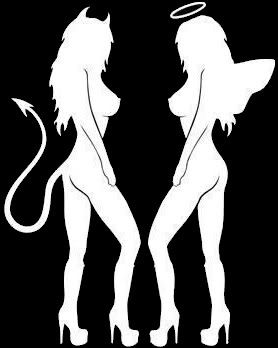 ---
You've just been Caboose'd
---
---
Godkiller
Just struck by :) Nice page
Red Scorpion
. Msg me :):)