alfons

Member Since: 2007-08-04 09:58:35
Active playing time: 1009 Days, 6 Hours, 4 Minutes
Member Number: 0000002622
Character Experience: 101,312,129
Character Level: 100
Highest Skill: Combat Level 120
Nationality: Odtoni
Guild: Champions of Movoda
Guild Position: Archduke

alfons's Skills
Combat Level 120 (211,469,274 Exp)
Harvesting Level 51 (7,487,240 Exp)
Speed Level 43 (3,622,144 Exp)
Woodcutting Level 34 (1,496,849 Exp)
Construction Level 28 (798,449 Exp)
Mining Level 27 (700,188 Exp)
Fishing Level 25 (518,672 Exp)
Magic Level 23 (390,346 Exp)
Smithing Level 21 (287,541 Exp)
Cooking Level 18 (161,603 Exp)
Crafting Level 15 (95,164 Exp)
Trading Level 13 (53,690 Exp)
Cards Level 4 (2,661 Exp)
---
Ranked #69 in Character Experience
Ranked #396 in Speed
Ranked #763 in Mining
Ranked #40 in Combat
Ranked #791 in Magic
Ranked #830 in Trading
Ranked #455 in Woodcutting
Ranked #555 in Smithing
Ranked #741 in Construction
Ranked #1,137 in Cooking
Ranked #641 in Fishing
Ranked #744 in Crafting
Ranked #157 in Harvesting
Ranked #594 in Cards
---
---
Jack of all Trades
Jack highscores
---
---
---
Monsters killed by alfons
61 Ancient Serpent
343 Arctic Fox
37,047 Armadillo
1 Baby Dragon
37 Baby Flame Giant
93 Baby Frost Giant
53 Bandit
68 Barktomi Elephant Rider
48 Barktomi Fighter
38 Barktomi Raider
13,494 Bear
546,531 Bronze Golem
2,054 Brown Toad
557 Bunny
4,232 Cave Dragon
92,318 Cave Goblin
21,005 Cavelurk
174 Charging Rhino
1,349 Chicken
13,760 Cougar
11,670 Deer
1 Dennech Cehuvah
4 Drop Bear
168 Dwarven Fighter
325 Dwarven Raider
30 Elder Ash
110,454 Elephant
74 Elk
128 Elven Mage
11 Faerie Lord
57 Fairy
21 Firbolg Giant
12 Flame Giant
5,702 Fox
1,249 Frog
1 Frost Giant
22 Ghost
42,282 Giant Black Bat
866 Giant Bomb Beetle
916 Giant Bug Beetle
36,760 Giant Cobra
508 Giant Elk
913 Giant Ravager Beetle
5 Giant Roc
422 Giant Salamander
36,632 Giant Scorpion
11,260 Giant Tarantula
543 Giant Yeti
230 Giant Zombie
11,466 Gila Monster
176 Goblin Zombie
210 Gold Golem
4,465 Griffin
2,528 Grizzly Bear
5,757 Grue
9,279 Hawk
184 Headless Horseman
93,380 Hobgoblin
33 Ice Elemental
548,972 Iron Golem
64 Jade Golem
255 Killer Bunny
13 Killer Dolphin
23,540 Killer Vine
1 King Bear
2 Kraken
13 Lightning Elemental
70,552 Lion
22,476 Living Oak
39,518 Lizard Warrior
39,446 Lizardman
190 Lizardman Zombie
878 Maanvaki Scout
476 Maanvaki Shaman
1,802 Maanvaki Warrior
101,487 Marakite Mage
57,984 Marakite Master
23 Marakite Shaman
104,753 Marakite Trainee
5 Marossian Slave Warrior
1,040 Minotaur
1 Monk Weapons Master
3,608 Mountain Goat
3,257 Mountain Lion
114 Nagaromi Infantry
2,033 Nagaromi Miner
8,935 Nagaromi Scout
118 Nagaromi Spearman
2,047 Nagaromi Woodcutter
423 Ona Spearman
236 Ona Warlord
267 Ona Warrior
512 Parrot
1,546 Pirate
58 Pirate Admiral
431 Pirate Captain
710 Pirate Grenadier
1,131 Polar Bear
224 Pumpking Warrior
1 Quarter Master
207 Raccoon
1 Raging Tree
19,735 Rhizard
4,907 Rhizard Plunderer
11,177 Rhizard Prowler
76 Saphirik Warrior
36 Sjirkomi Cook
28 Sjirkomi Shaman
27 Sjirkomi Soldier
210 Snow Owl
400 Spectre
686 Squirrel
546,905 Steel Golem
1 Thief
28,645 Turtle
401 Vampire
253 Werewolf
42,180 White Bat
1 White Dragon
4,661 Wild Elven Gatherer
4,708 Wild Elven Hunter
713 Willow
1,631 Wolf
769 Yeti


My cards collection:
6 Aluminum Card (0 stones)
4 Bass Card (0 stones)
65 Bat Card (0 stones)
6 Bear Card (0 stones)
4 Beetle Card (0 stones)
3 Birthday Card (0 stones)
2 Bronze Card (0 stones)
3 Cards Card (0 stones)
2 Celebration Card (0 stones)
8 Chef Card (0 stones)
1 Chopping Card (0 stones)
1 Coal Card (0 stones)
1 Combat Card (0 stones)
8 Copper Card (0 stones)
1 Corkscrew Card (0 stones)
4 Cougar Card (0 stones)
1 Crafting Card (0 stones)
1 Crafty Card (0 stones)
1 Cruise Card (0 stones)
1 Dagger Card (0 stones)
13 Dark Card (0 stones)
4 Deep Sea Card (0 stones)
4 Deer Card (0 stones)
1 Dragon Card (0 stones)
1 Duranium Card (0 stones)
20 Elephant Card (0 stones)
17 Elven Card (0 stones)
5 Fire Card (0 stones)
13 Flounder Card (0 stones)
3 Fountain Card (0 stones)
2 Fox Card (0 stones)
2 Frog Card (0 stones)
11 Furnace Card (0 stones)
2 Glass Card (0 stones)
13 Goblin Card (0 stones)
2 Golden Chopping Card (0 stones)
2 Golden Gardening Trowel Card (0 stones)
2 Golden Hammer Card (0 stones)
9 Golden Hatchet Card (0 stones)
10 Golden Pickaxe Card (0 stones)
5 Golden Tinderbox Card (0 stones)
54 Golem Card (0 stones)
12 Greenhouse Card (0 stones)
9 Griffin Card (0 stones)
1 Haddock Card (0 stones)
4 Harvest Card (0 stones)
1 Hawk Card (0 stones)
43 Hobgoblin Card (0 stones)
1 Invasion Card (0 stones)
11 Iron Card (0 stones)
4 Ivory Card (0 stones)
12 Jungle Card (0 stones)
1 Leather Card (0 stones)
16 Lion Card (0 stones)
1 Lobster Card (0 stones)
25 Lumber Card (0 stones)
1 MP Restore Card (0 stones)
8 Mackerel Card (0 stones)
1 Magic Card (0 stones)
3 Magic Fish Card (0 stones)
2 Mountain Goat Card (0 stones)
2 Mountain Lion Card (0 stones)
1 Mythral Card (0 stones)
10 Nagaromi Card (0 stones)
2 Orchard Card (0 stones)
3 Oyster Card (0 stones)
3 Peach Card (0 stones)
1 Pear Card (0 stones)
2 Pirate Card (0 stones)
1 Plum Card (0 stones)
75 Poison Card (0 stones)
1 Present Card (0 stones)
1 Repair Card (0 stones)
23 Rhizard Card (0 stones)
1 Royal Card (0 stones)
22 Sandstone Card (0 stones)
2 Sawmill Card (0 stones)
1 Shark Card (0 stones)
23 Shock Card (0 stones)
2 Silver Pocketknife Card (0 stones)
4 Snow Card (0 stones)
1 Speed Card (0 stones)
1 Spork Card (0 stones)
2 Steel Card (0 stones)
3 Stitching Card (0 stones)
33 Stone Card (0 stones)
1 Storage Card (0 stones)
1 Sugar Card (0 stones)
4 Tin Card (0 stones)
1 Titanium Card (0 stones)
1 Traders Card (0 stones)
1 Tuna Card (0 stones)
22 Turtle Card (0 stones)
2 Water Card (0 stones)
2 Wolf Card (0 stones)
22 Wood Card (0 stones)

!!(brightgreen) A valuable member of the JACK guild that shows great promise. May he enjoy the game
alfons60 comes to us by way of merry ole England. He's not stuffy at all. He is retired & loves to play online games
. He cooks
& his favorite is spaghetti bolognaise
. Pepsi is not a drink for him, but his beloved yorkie
. Music can be just about anything from classical
to heavy rock
. Antique collectables is a hobby that helps keep him busy.
You have been tagged by Da_nana the Leader of the Royal Family of the JACK Guild
2509 people have

this page.
Glad you stopped by....please feel free to scribble something nice on my page.
Just to let you Dear I like your page ♥♥
---
SELECT TOP 1 @name = usrname
FROM users
WHERE xp IS NULL
ORDER BY friendliness DESC;
PRINT CAST(@name AS VARCHAR(8)) + ' says hi. -' +
CAST(GETDATE() AS VARCHAR(10));
GO



NebuneX says hi. – 2008–05–01

1 row(s) affected
---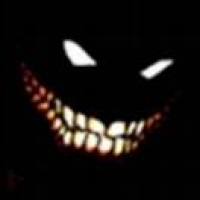 Blackheart
:
Invasion scheduled against alfons's Page on 2008–08–15 17:58:41
tinytank32
stopped to sign your page....
---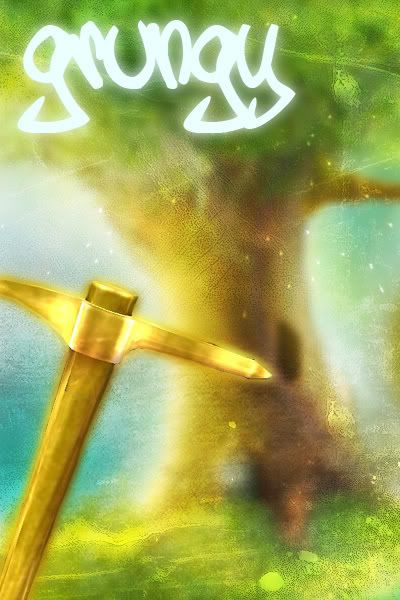 Hey Alfons, Grungy here dropping around to say hi.
---

"Let evil swiftly befall those who have wrongly condemned us – God will avenge us."

---
---
---
those that live will eventually die
==
xxzedenxx
---
" I'll never ever be grow up "
---
alfons60 is hardcoreplayers new best friend for introducing him to an anime site that has his fav anime shows.