Bloodstock Is A Pround Member Of
_Centurion_
[CT][CT][CT][CT][CT][CT]
[CT][CT][CT][CT][CT][CT]
Clan Leader:
Shogy
Bloodstock
Member Since: 2007-11-10 20:43:21
Active playing time: 22 Days, 6 Hours, 52 Minutes
Member Number: 0000003702
Character Experience: 225,728
Character Level: 20
Highest Skill: Mining Level 20
Nationality: Faldorian




My Guild Members:
BlobBob
Cherri
Cytheria
Garith
LogiForce
MizBrit?
NaimiX
rath69
wuzupdogs

Centurion Rankings / Information
The Below Link Shows The Experience Of Centurion Members.
http://movoda.net/man/CenturionRankings
---
My Goals
1st Goal
Not much as a goal but to just get a handful of cards in my house. I also do card challenges. So message me if you want a challenge at some point. I will try to get to them.
Also, Here Is My Card Challenge Record:
Card stats for Bloodstock

My Card Collection So Far:
---
4 Bass Card
1 Birthday Card
2 Bronze Card
2 Copper Card
1 Cougar Card
2 Dark Card
1 Deer Card
1 Elephant Card
10 Fire Card
1 Fox Card
2 Furnace Card
3 Goblin Card
2 Golden Hatchet Card
4 Golden Pickaxe Card
2 Golden Tinderbox Card
1 Greenhouse Card
1 Griffin Card
1 Grizzly Bear Card
1 Haddock Card
2 Invasion
8 Iron Card
1 Ivory Card
1 Jungle Card
2 Leather Card
1 Lion Card
1 Mackerel Card
1 Magic Fish Card
1 Mountain Goat Card
1 Mountain Lion Card
2 Rhizard Card
3 Sawmill Card
1 Shark Card
1 Snow Card
14 Stone Card
1 Tuna Card
1 Turtle Card
1 Water Card
9 Wood Card
This Will be Updated Once In A While..
Card stats for Bloodstock
2nd Goal
My seconds goal is to be in the top 20 in the mining highscores. I know I'm a low rank right now, however, I decided to stay on mining. Afterwards, I'm goin' to be pretty much mining maybe forever in Movoda. Maybe do some magic and and still gain speed experience. You know. Thought, I'm sticking with mining. I decided to stick with mining my whole life on Movoda was March 13, 2008. ( Look Below To See How I Doing In Mining. There's An Experience Chart To See If I Been Slacking Or Been Doing A Good Job In Mining / Character Experience. I Also Have A View Of What Is My Rank In Mining. ) One more thing. There's an experience summary to see what rank I am in all skills. Also, the experience summary tells about when I reach hard experience gains or levels. Feel free to look.
May have some more goals coming soon...
---
Key:
_New
=
New Update
Experience Summary
Experience Hits
Thursday, March 13, 2008. My Character Exp Hit: 100,006 Exp
Lost Date...
My Mining Ranking Have Reach 400. Mining Level: 18. –
Tuesday, June 24, 2006.
_New
My Character Exp Just Hit 200,001 Exp.-
Thursday, June 26, 2008
_New
My Character Level Just Hit 20. –
Friday, June 27, 2008
_New
Level Gains
I Got 15 Mining: Mining Level 15 (77,530 exp – 18,470 for next level)
Happen Saturday, March 29, 2008
End Of My Summaries... Will Be Writing More Soon...
---
| | | |
| --- | --- | --- |
| | Level 20 Overall with 225,728 XP | |
| | | |
| | | |
| | | |
| | | |
Bloodstock's Skills That Is Often Worked On
Will Be Writing More...
---
A Mining Match Between Bloodstock and heatwave – Also Preview Of Main Skills

Bloodstock
Ranked #1,474 at Mining




Bloodstock
Ranked #2,856 in Character Experience



---
Profile Reviews
4056 People Has Found A King Miner.
---
Please Sign Below This Line...
---
---
Roen
signs this page to add something.

yo, jasper was here
adnerb dropped in a line
hello- hope you enjoy your time here young man- Kriztal :)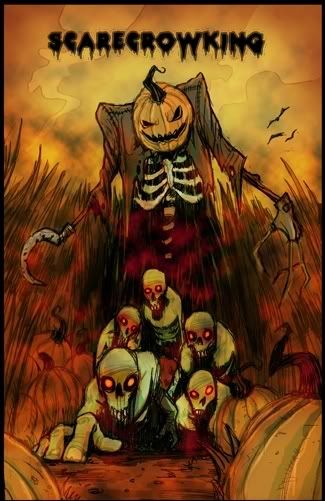 scarecrowking
?
wandered by and left his mark.
---
ororo stops to spread some love to another miner
---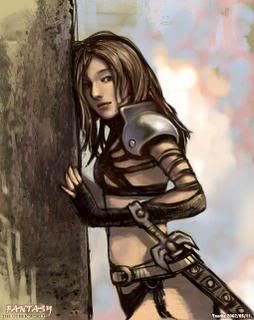 Mistress Cara (RVAdragon) stepped out of the shadows for a hug.
Bloodstock Edit To This Person Sign...
---
Words Of Wisdom from Coach Mc Guirk?:
Rashes come from bad hygiene, all right? So what you've gotta do, whenever you go to a public restroom, and you sit on a toilet seat, put the toilet seat cover down. And if they don't have them there, manufacture one out of toilet paper, or your shirt, or your socks. Anything to cover the seat. Serge
^_^ o_o -_- ()_() O_O oOo
Bloodstock – Wonder What Those Stand For? Watch This Little Video:
---
yosh came by to make sure no penguins were hurt in the making of this page..... you pass! :D
Hackin here... friendly, friendly Hackin :)
---