Support Movoda
There are many different ways you can help your favorite game Movoda out.
Link to Movoda. If you have your own website, provide a link. It draws traffic to Movoda. You can also use the banner below.
Digg Movoda Digg Here
Tell your friends. It is nice to have real life friends play with you in Movoda. It adds a small personal touch to the game. You can also find personal referral links on your settings page in-game.
Submit Movoda to search engines that don't have Movoda. It generates more traffic, and it will make Movoda higher in search results.
Vote or write a review and rate on the voting sites. If you write an review or rate Movoda that boosts up Movoda on that site a little bit more and attracts more players.If you find a site that Movoda is not on, submit a review and message mskwik about it
Consider a donation if you are able.

Shop at the Movoda Store
Advertise~ use the first idea to put up in your signature on other websites! My thought: link to the referring page for you and then skip two lines put what is movoda? Then place the advertisement from a search engine or the first page
Spread the word. If you have an idea that isn't listed here, feel free to add it, and do it!
---
Vote For Movoda
Vote
for Movoda on MPOG TOP
Vote
for Movoda on Apex Web Gaming
Vote
for Movoda on Games Top 100
Vote
for Movoda on Game Sites Top 100
Vote
for Movoda on GTop 100
Vote
for Movoda on Xtreme Top 100
Vote
for Movoda on Top 50 MMORPG
Vote
for Movoda on Directory of Games
Also, if you didnt know voting will add up your promotion skill (which doesn't count) just for bragging rights check it out here and see who has the most dedication to movoda,Promotion Highscores
Note: you can repeat vote every 12 hours to make our game famous!!
---
Add A Banner To Your Website
Right click "Copy Link Location OR Save As"




~ adero.
–
Lapiz
If you make a banner supporting Movoda please feel free to add it.
---
MSN Avatars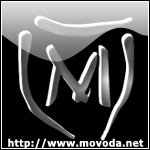 ---
Other Ways
Bookmark Movoda on your favorite social bookmark site:
---
Poll
Favorite Movoda Banner?


(174 votes)


(111 votes)


(298 votes)


(218 votes)


You must be logged into Movoda to vote in the poll.