Avalanche


Member Since: 2007-08-08 09:58:50
Active playing time: 892 Days, 9 Hours, 36 Minutes
Member Number: 0000002675
Character Experience: 59,469,026
Character Level: 87
Highest Skill: Mining Level 91
Nationality: Odtoni
Guild: Phoenix
Guild Position: Freed mining slave

Avalanche's Skills
Mining Level 91 (72,036,867 Exp)
Combat Level 85 (54,482,229 Exp)
Speed Level 50 (6,663,296 Exp)
Crafting Level 44 (4,216,008 Exp)
Magic Level 37 (2,037,248 Exp)
Harvesting Level 36 (2,003,277 Exp)
Cooking Level 34 (1,495,008 Exp)
Woodcutting Level 30 (1,020,943 Exp)
Trading Level 30 (925,840 Exp)
Smithing Level 29 (892,260 Exp)
Fishing Level 25 (493,703 Exp)
Construction Level 24 (404,360 Exp)
Cards Level 8 (12,600 Exp)
---
Monsters killed by Avalanche
47 Arctic Fox
9,379 Armadillo
8 Baby Dragon
4 Baby Flame Giant
16 Baby Frost Giant
312 Bandit
55 Barktomi Elephant Rider
22 Barktomi Fighter
23 Barktomi Raider
6,517 Bear
74,339 Bronze Golem
5,281 Brown Toad
193 Bunny
629 Cave Dragon
33,547 Cave Goblin
5,885 Cavelurk
169 Charging Rhino
2,020 Chicken
6,130 Cougar
5,801 Deer
1 Dennech Cehuvah
352 Dwarven Fighter
112 Dwarven Raider
6 Elder Ash
16,060 Elephant
142 Elk
176 Elven Mage
69 Faerie Knight
3 Faerie Lord
86 Fairy
248 Firbolg Giant
2,864 Fox
3,513 Frog
1 Frost Giant
41 Ghost
7,632 Giant Black Bat
183 Giant Bomb Beetle
183 Giant Bug Beetle
9,503 Giant Cobra
61 Giant Elk
190 Giant Ravager Beetle
196 Giant Roc
1,009 Giant Salamander
9,350 Giant Scorpion
2,879 Giant Tarantula
191 Giant Yeti
5 Giant Zombie
3,031 Gila Monster
339 Goblin Zombie
35 Gold Golem
951 Griffin
1,298 Grizzly Bear
3,191 Grue
1,544 Hawk
224 Headless Horseman
32,983 Hobgoblin
74,335 Iron Golem
341 Jade Golem
39 Killer Bunny
60,757 Killer Vine
1 King Bear
1 Kraken
62 Lightning Elemental
10,184 Lion
60,289 Living Oak
8,619 Lizard Warrior
8,344 Lizardman
582 Lizardman Zombie
55,344 Marakite Mage
31,425 Marakite Master
93 Marakite Shaman
56,675 Marakite Trainee
2,589 Minotaur
1,952 Mountain Goat
1,885 Mountain Lion
26 Nagaromi Infantry
296 Nagaromi Miner
1,359 Nagaromi Scout
22 Nagaromi Spearman
352 Nagaromi Woodcutter
485 Ona Spearman
182 Ona Warlord
714 Ona Warrior
1 One-eyed Jack
439 Parrot
868 Pirate
26 Pirate Admiral
213 Pirate Captain
394 Pirate Grenadier
4 Polar Bear
86 Pumpking Warrior
1 Quarter Master
4 Raccoon
1 Raging Tree
2 Rhaedrhothe
27,161 Rhizard
6,635 Rhizard Plunderer
15,750 Rhizard Prowler
88 Saphirik Warrior
15 Sjirkomi Cook
28 Sjirkomi Shaman
19 Sjirkomi Soldier
112 Snow Owl
83 Spectre
656 Squirrel
74,200 Steel Golem
1 Thief
40,117 Turtle
73 Vampire
7,722 White Bat
12,745 Wild Elven Gatherer
13,062 Wild Elven Hunter
134 Willow
1,081 Wolf
108 Yeti
---
* guest book *
---
Yoshi
was here and left an egg for the nicest miner of the guild.

Signs happily as the honored second person

zoef came here looking for food, and found ava:D
Transport is here to poke the chat-noob queen :>
Zeu S
chased an Avalanche!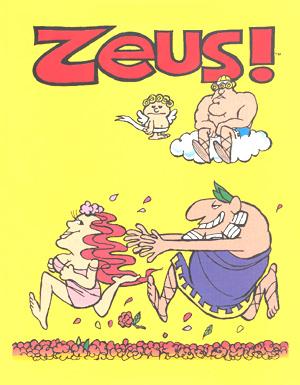 ---
Prometheus stopped by to say hello
---
Wow, nice dog!
Aynael drop to thank you for all those gold coins;)
---
---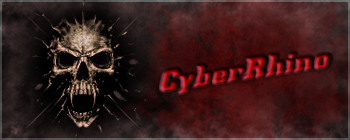 CyberRhino
led a stampede through your page!
---
---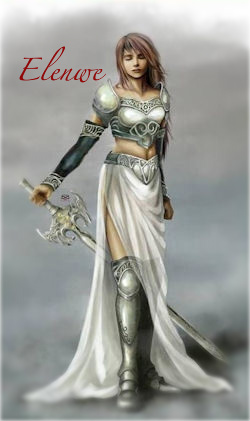 ---