General Information
---
Monsters killed by Greyscale


35,604 Armadillo
17 Baby Flame Giant
3 Baby Frost Giant
4 Bandit
2 Barktomi Fighter
6 Barktomi Raider
8,032 Bear
61,558 Bronze Golem
1,610 Brown Toad
87 Bunny
477 Cave Dragon
17,233 Cave Goblin
3,802 Cavelurk
38 Charging Rhino
350 Chicken
6,036 Cougar
2,396 Deer
1 Dennech Cehuvah
100 Dwarven Fighter
134 Dwarven Raider
17 Elder Ash
17,503 Elephant
618 Elk
22 Faerie Knight
28 Faerie Lord
18 Fairy
13 Flame Giant
1,221 Fox
915 Frog
21 Ghost
7,305 Giant Black Bat
1,402 Giant Bomb Beetle
1,434 Giant Bug Beetle
36,195 Giant Cobra
1,497 Giant Ravager Beetle
12 Giant Roc
323 Giant Salamander
35,947 Giant Scorpion
11,123 Giant Tarantula
5 Giant Zombie
11,090 Gila Monster
459 Goblin Zombie
37 Gold Golem
3,494 Griffin
1,174 Grizzly Bear
1,066 Grue
1,720 Hawk
615 Headless Horseman
17,256 Hobgoblin
61,950 Iron Golem
69,024 Killer Vine
1 King Bear
2 Kraken
84 Lightning Elemental
11,185 Lion
68,438 Living Oak
29,522 Lizard Warrior
29,118 Lizardman
461 Lizardman Zombie
198 Maanvaki Scout
102 Maanvaki Shaman
447 Maanvaki Warrior
60,778 Marakite Mage
34,932 Marakite Master
17 Marakite Shaman
62,479 Marakite Trainee
350 Minotaur
450 Mountain Goat
464 Mountain Lion
15 Nagaromi Infantry
300 Nagaromi Miner
1,450 Nagaromi Scout
15 Nagaromi Spearman
349 Nagaromi Woodcutter
150 Ona Spearman
175 Ona Warlord
190 Ona Warrior
483 Parrot
881 Pirate
23 Pirate Admiral
230 Pirate Captain
412 Pirate Grenadier
5 Pirate Marauder
15 Pirate Raider
30 Pumpking Warrior
1 Quarter Master
20 Raccoon
1 Raging Tree
3 Rhaedrhothe
320 Rhizard
199 Rhizard Plunderer
212 Rhizard Prowler
170 Saphirik Warrior
8 Sjirkomi Cook
3 Sjirkomi Shaman
7 Sjirkomi Soldier
117 Spectre
183 Squirrel
61,917 Steel Golem
1 Thief
21 Turtle
301 Vampire
74 Werewolf
7,505 White Bat
14,259 Wild Elven Gatherer
14,822 Wild Elven Hunter
283 Willow
2,411 Wolf
2 Yeti

Greyscale


Member Since: 2008-03-02 12:10:16
Active playing time: 530 Days, 3 Hours, 44 Minutes
Member Number: 0000004932
Character Experience: 38,257,340
Character Level: 78
Highest Skill: Combat Level 87
Nationality: Faldorian






Character Exp; Level 78









Ranks
• #290 in Char.
• #452 in Cards
• #246 in Combat
• #552 in Constr.
• #391 in Cooking
• #813 in Crafting
• #857 in Fishing
• #500 in Harv.
• #211 in Magic
• #681 in Mining
• #931 in Smith.
• #260 in Speed
• #685 in Trading
• #91 in W/c-ing
Levels
• Lvl 78 Char.
• Lvl 5 Cards
• Lvl 87 Combat
• Lvl 33 Constr.
• Lvl 40 Cooking
• Lvl 15 Crafting
• Lvl 23 Fishing
• Lvl 36 Harv.
• Lvl 35 Magic
• Lvl 29 Mining
• Lvl 15 Smith.
• Lvl 46 Speed
• Lvl 14 Trading
• Lvl 53 W/c-ing
---
Specialisations and EXP gains
---
<(| Main Skills |)>
{ #1-Combat; Level 87 }
{ #2- Cooking; Level 40 }
{ #3- Harvesting; Level 36 }
{ #4- Magic; Level 35 }
<(| Minor Skills |)>
{ #5- Woodcutting; Level 53 }
{ #6- Speed; Level 46 }
{ #7- Mining; Level 29 }
{ #8- Construction; Level 33 }
{ #9- Fishing; Level 23 }
{ #10- Trading; Level 14 }
{ #11- Crafting; Level 15 }
{ #12- Smithing; Level 15 }
{ #13- Cards; Level 5 }
---
→ Downloadable Games that I Recommend and Referrals ←
---
My referral link for Allods Online. This is a very enjoyable MMORPG, a free equivalent to many good games of its kind where you barely need to grind outside of quests, can solo with any class, and participate in faction wars, party instances, and many other events. Contact me here for a little boost if you decide to play for good.
The Spirit Engine

– Indie RPG [FREEWARE]

The Spirit Engine 2

– An improved and even more fun sequel to TSE [FREEWARE]

Stranded II

– 3D tropical island survival RPG; like an FPP Movoda [FREEWARE]

Avernum

– Paper and pencil RPG [SHAREWARE]

Avert Fate

– A short demo presenting the capabilities of the Unity 3D

game development tool [FREEWARE]

Widelands

– A clone of Settlers II [FREEWARE]

NetStorm

– A challenging RTS, popular in multiplayer mode [FREEWARE]
---
Nothing in the world is purely black or white.
It's only a different shade of grey.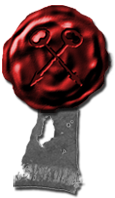 ---
Guestbook
---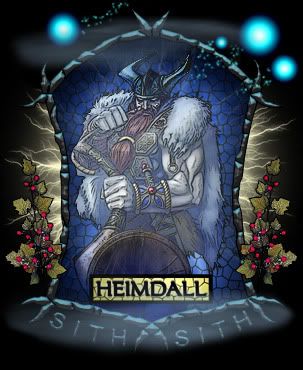 Heimdall
came to announce Ragnarok to you first!
---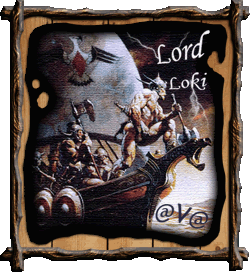 ---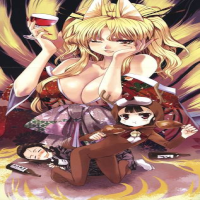 Freya stopped by to add some color to you ;-)
---
dreamer349
!!
Stopped by to give you some love
---
Signy dropped some love on your page!!
---
You have been

Stopped by to say hi.
---
Vampyre
---
Lizard was here lol
---
Foxy Gail 51
was here.
---