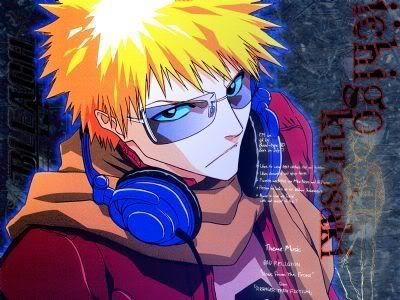 Ichigo Kurosaki


Member Since: 2006-12-02 12:52:14
Active playing time: 182 Days, 14 Hours, 24 Minutes
Member Number: 0000000009
Character Experience: 3,072,861
Character Level: 41
Highest Skill: Mining Level 41
Nationality: Faldorian
Guild: Movodian Army of Demons
Guild Position: MAD Ceremonial Guard

Ichigo Kurosaki's Skills
Mining Level 41 (3,204,806 Exp)
Cooking Level 41 (3,084,017 Exp)
Speed Level 30 (952,647 Exp)
Combat Level 25 (484,153 Exp)
Harvesting Level 24 (410,145 Exp)
Woodcutting Level 15 (78,849 Exp)
Magic Level 12 (44,202 Exp)
Construction Level 11 (37,454 Exp)
Fishing Level 10 (24,817 Exp)
Smithing Level 8 (12,791 Exp)
Trading Level 6 (6,141 Exp)
Cards Level 3 (1,692 Exp)
Monsters killed by Ichigo Kurosaki
1 Baby Flame Giant
14,066 Bear
14,939 Cougar
66 Deer
529 Elephant
48 Fox
15 Ghost
2,896 Grizzly Bear
44 Hawk
336 Lion
10 Mountain Goat
12 Mountain Lion
2 Nagaromi Infantry
8 Nagaromi Miner
38 Nagaromi Scout
1 Nagaromi Spearman
10 Nagaromi Woodcutter
1 Wolf
My Facebook
http://hs.facebook.com/profile.php?id=531239172
My Cooking
Always Looking To Buy Cards Just Msg Me
My Card Collection
31 Aluminum Card (0 stones)
5 Apple Card (0 stones)
8 Bass Card (0 stones)
18 Bear Card (0 stones)
42 Beetle Card (0 stones)
2 Birthday Card (0 stones)
35 Bronze Card (0 stones)
3 Celebration Card (0 stones)
1 Chef Card (0 stones)
2 Christmas Card (0 stones)
3 Coal Card (0 stones)
2 Copper Card (0 stones)
59 Cougar Card (0 stones)
5 Dark Card (0 stones)
1 Deep Sea Card (0 stones)
1 Deer Card (0 stones)
19 Elephant Card (0 stones)
5 Elven Card (0 stones)
212 Fire Card (0 stones)
6 Flounder Card (0 stones)
22 Fox Card (0 stones)
40 Furnace Card (0 stones)
1 Glass Card (0 stones)
15 Goblin Card (0 stones)
10 Golden Hatchet Card (0 stones)
18 Golden Pickaxe Card (0 stones)
18 Golden Tinderbox Card (0 stones)
10 Golem Card (0 stones)
45 Greenhouse Card (0 stones)
10 Grizzly Bear Card (0 stones)
15 Haddock Card (0 stones)
1 Harvest Card (0 stones)
4 Hawk Card (0 stones)
2 Hobgoblin Card (0 stones)
4 Invasion Card (0 stones)
83 Iron Card (0 stones)
30 Ivory Card (0 stones)
38 Jungle Card (0 stones)
28 Leather Card (0 stones)
12 Lion Card (0 stones)
3 Lumber Card (0 stones)
14 Mackerel Card (0 stones)
3 Magic Fish Card (0 stones)
2 Mountain Goat Card (0 stones)
3 Mountain Lion Card (0 stones)
2 Rhizard Card (0 stones)
2 Royal Card (0 stones)
103 Sawmill Card (0 stones)
7 Shark Card (0 stones)
3 Shock Card (0 stones)
3 Snow Card (0 stones)
3 Steel Card (0 stones)
81 Stone Card (0 stones)
4 Tin Card (0 stones)
19 Titanium Card (0 stones)
2 Traders Card (0 stones)
9 Tuna Card (0 stones)
3 Water Card (0 stones)
217 Wood Card (0 stones)
Profile was based off of tigger's profile.
Comments Below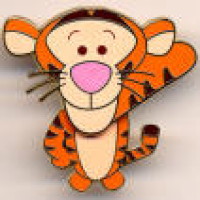 ---
Tiggger
Bounced on you page
farmerboy was here to look at your awsome stats:)
Yoshi
Nice Page Kurosaki San keep up the mining!
ocimoci wants some of that cards :P
imalive595 came by to admire your page =)
Coneja hopped down the bunny trail to visit your page
Jinxy swiftly ran through Ichikun's page and left his mark before moving on to his next victim....
stopped by to say HI
Ichi! Your a lier! But I like your page :) Your still a lier though! :P
– Mizu
Lexxy
has fondled your page
Like the page and the show.
;)
Phil
Nice page Kurosaki-san... Grats on ya mining level too...
Togz
escaflowne82 wuz ere :D
paged watched 9038 times