---
Enter The Togz
---
Age: 27, Location: Adelaide, Australia
R.I.P. Matto... Sleep well my brother... We will meet again one day...
R.I.P. Chris... Too young... way too young bro...
R.I.P. Marky... I still can't believe it... You were tuffer than Rambo...
Awwwwww
Saratoga is an all-rounder, trying his hand at almost any skill, as long as it's not hurting anyone in the process (excluding Invasions and the bashing of fluffy critters for combat level). He would rather teach a man to fish, than fish for him and charge for it. However you're not gettin my logs, lol...
The path of the righteous man is beset on all sides by the inequities of the selfish and the tyranny of evil men. Blessed is he who, in the name of charity and good will, shepherds the weak through the valley of darkness, for he is truly his brother's keeper and the finder of lost children. And I will strike down upon thee with great vengeance and furious anger those who attempt to poison and destroy my brothers. And you will know my name is The Togz when I lay my vengeance upon you…
"I feel like my life is almost at it's crest, although in my mind, I have still to reach my best."
– Saratoga Kamikaze (me :P)
"If your actions inspire others to dream more, learn more and become more, you are a leader."
– John Quincy Adams

"We shouldn't let what we can't do, stop us from doing what we can..."
– Rupert Murdoch

"Can you imagine what I would do if I could do all I can?"
– the artist formerly known as Prince

"We will either find a way, or make one!"
– Hannibal

"Beware the fury of a patient man."
– John Dryden

"If you chase two rabbits, both will escape."
– Unknown

"You don't get good apples from a bad tree."
– Unknown

"One who asks a question is a fool for five minutes; one who does not ask a question is a fool forever."
– Chinese Proverb

"Wit ought to be a glorious treat, like caviar. Never spread it about like marmalade"
– Oscar Wilde

"Great things are not done by impulse, but by a series of small thinks brought together."
– Vincent Van Gogh

"There is nothing like returning to a place that remains unchanged to find the way in which you yourself have altered."
– Nelson Mandela

"The only way to win an atomic war is to make sure it never starts."
– Omar Nelson Bradley

"Diplomacy is the art of letting somebody else have you say."
– David Frost

"Beware the fury of a patient man."
– John Dryden

"Our thoughts are precious. They are our very own property and can't be taken from us."
– P.K. Shaw
"Yet..."
– Me
"There are some people that live in a dream world, and there are some who face reality; and then there are those who turn one into the other."
– Douglas Everett

"Go out looking for one thing and that's all you'll ever find"
– A saying among prospectors

"Joy in looking and comprehending is nature's most beautiful gift."
– Albert Einstein

"How poor are they that have not patience."
– William Shakespeare

"Our scientific power has outrun our spiritual power. We have guided missiles and misguided men."
– Martin Luther King, Jr.

"If you can dream it, you can do it."
– Walt Disney

"...the final forming of a person's character. Lies in his or her own hands."
– Anne Frank

"For death is no more than a turning of us, over from time, to eternity."
– William Penn

"Great people have one thing in common – they do not conform."
– P.K. Shaw

"When you arise in the morning, think of what a precious privilege it is to be alive – to breath, to think, to enjoy, to love."
– Marcus Aurelius

"A failure is a man who has blundered, but is not able to cash in on the experience."
– Elbert Hubbard

"Fall seven times, stand up eight."
– Japanese Proverb

"Be not afraid of growing slowly. Be afraid only of standing still."
– Chinese Proverb

"Every path has it's puddle."
– English Proverb

"One hundred years from now, it will not matter what kind of car I drove, what kind of house I lived in, how much money I had in my bank account, or what my clothes looked like. But one hundred years from now, the world may be a little better because I was important in the life of a child."
– Anonymous

"The man who views the world at 50 the same as he did at 20, has wasted 30 years of his life."
– Muhammad Ali
$aratoga


Member Since: 2007-03-14 17:53:54
Active playing time: 148 Days, 2 Hours, 36 Minutes
Member Number: 0000001064
Character Experience: 1,997,051
Character Level: 36
Highest Skill: Construction Level 35
Nationality: Faldorian

$aratoga's Skills
Construction Level 35 (1,661,804 Exp)
Harvesting Level 31 (1,135,285 Exp)
Speed Level 26 (612,820 Exp)
Woodcutting Level 26 (538,888 Exp)
Magic Level 21 (250,197 Exp)
Mining Level 20 (207,770 Exp)
Combat Level 15 (94,348 Exp)
Fishing Level 11 (33,956 Exp)
Crafting Level 11 (31,610 Exp)
Trading Level 9 (16,209 Exp)
Smithing Level 5 (3,279 Exp)
Cooking Level 2 (365 Exp)
Cards Level 1 (94 Exp)

Monsters killed by $aratoga
1 Baby Frost Giant
869 Bear
2 Cave Goblin
33 Charging Rhino
29 Chicken
965 Cougar
2,172 Deer
402 Elephant
3 Fairy
1,027 Fox
3 Griffin
163 Grizzly Bear
40 Hawk
295 Lion
26 Lizard Warrior
23 Lizardman
14 Maanvaki Scout
9 Maanvaki Shaman
25 Maanvaki Warrior
71 Mad Cow
123 Marakite Mage
62 Marakite Master
125 Marakite Trainee
3 Minotaur
3 Mountain Goat
9 Mountain Lion
7 Nagaromi Miner
24 Nagaromi Scout
2 Nagaromi Spearman
15 Nagaromi Woodcutter
2 Parrot
5 Pirate
1 Pirate Grenadier
30 Squirrel
55 Wolf
Players killed buy $aratoga
Are you interested in becoming a constructor?
Click here to visit the skills page
$aratoga
Ranked #489 at Construction
Ranked 1,513 in Character Level
---
The Kamikaze Kid
---
4 years now, and still likes trashing stuff... lol
A day at the park... Pics by me :P
---
Phatt Beatz
---
Local Radio
Hip Hop – Rap
Hip Hop – Rap (youtube links)
Hardcore (youtube links)
Other
---
Rides / Wish list
---
Look at this road... just look at it... beautiful!!
Ok... seen as I'm a car nut as some would put it, I have decided to put up some pics of the cars I want, and the cars I have... I also put some pics of my dads Drift car, It would seem if you take the "street drifters" life you can effect your folks to join in on some sliding... I remember my Dad telling me… "Don't drive like an idiot because it attracts idiots..." Well Dad… What do you have to say now you've joined us... rofl
I'm aiming for one of these for the family car...
And one of these for the cruiser...
This is what I drive at the moment... Slidin' Dirty... RRP $400...
This is my other car that's in the shed getting a few modz...
This is my dads drift S15... non-turbs, locky, coils... is nice...
and this is what she looked like when we got it, straight from Japan, TRASHED!!
we got it for $6,000, and she's had a stack of work done since then...
---
Drift Practice Day One – At Adelaide International Raceway
---
I lost it and touched a cement wall, and then a bit later in the day, nose first into a tyre barrier... :( Only cosmetic damage though as the car still drives well... it's just me that sucks rofl... Learning to drift the Kamikaze way = $$$$$ lol...
---
Drift Practice Day Two – At Mallala
---
Second time in this car, First time on this track... and I'm getting some smoke too WOOT!!
---
Drift Practice Day Three – At Mallala
---
Third time in this car, Second time on this track... and I need more tyres lmao...
light tyres... not fires...
---
Drift Practice Day Four – At Mallala
---
New car, new line... great fun to drive, even better to slide...
Now I need a job at a tyre yard Rofl...
---
Guild Pages
---
---
Other Player Pages
---
Rave
,
Makeveli
,
Babsy
,
Stainless
,
Lethal350
,
Aussie M8
,
Mandi
,
Silver
,
Tallman
,
Klisten
,
StillCrazy
,
Jebus
,
Ocimoci
,
Tarl
,
Ploon
,
BookWorm
,
Glassrose89
,
visfighter
,
Zaknafein
,
Wolfmage
,
Ladywolf
,
lilmissy174
,
lil_munster
,
meatpie
,
Lexxy
,
pibird
,
serentiy26
,
lilmissy174
,
sinferior
,
SeveredLight1209
,
nirvanaishdude
,
Marimoo
,
Black Knight
,
SausageMan
,
Cupcake
,
secret
---
I Also Collect Cards
---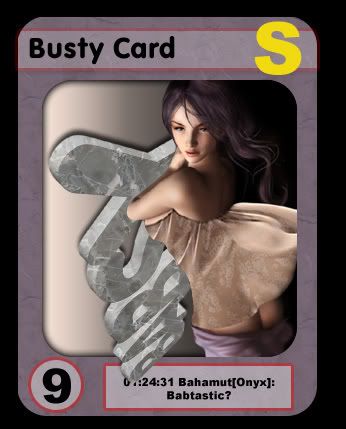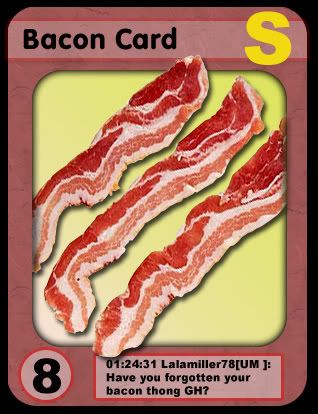 Stolen fair and square... all rights reserved by
TJapan
THIS PAGE IS BEST VEIWED IN WIDESCREEN
If you wish to show some love and tag me, could you plese place it on This Page! thank you
The Togz has had 7791 visitors without using polls.