Mercedes


Member Since: 2008-01-13 10:33:41
Active playing time: 1155 Days, 8 Hours, 17 Minutes
Member Number: 0000004353
Character Experience: 40,372,656
Character Level: 79
Highest Skill: Combat Level 67
Nationality: Erfdarian
Guild: MistWalkers
Guild Position: Leader

Mercedes's Skills
Combat Level 67 (20,762,672 Exp)
Cooking Level 64 (17,380,142 Exp)
Fishing Level 61 (14,365,560 Exp)
Woodcutting Level 59 (12,453,969 Exp)
Harvesting Level 54 (8,812,983 Exp)
Construction Level 52 (7,843,089 Exp)
Smithing Level 49 (6,416,201 Exp)
Mining Level 49 (6,143,790 Exp)
Speed Level 46 (4,870,185 Exp)
Crafting Level 29 (834,580 Exp)
Magic Level 28 (755,564 Exp)
Trading Level 20 (232,072 Exp)
Cards Level 6 (6,056 Exp)
Monsters killed by Mercedes
216 Arctic Fox
2 Baby Dragon
10 Baby Flame Giant
16 Baby Frost Giant
5 Bandit
135 Barktomi Elephant Rider
51 Barktomi Fighter
66 Barktomi Raider
11,736 Bear
75 Bronze Golem
2,027 Brown Toad
726 Bunny
45,282 Cave Goblin
10,386 Cavelurk
141 Charging Rhino
463 Chicken
10,844 Cougar
8,400 Deer
1 Dennech Cehuvah
208 Dwarven Raider
203 Elder Ash
18,570 Elephant
119 Elk
8 Faerie Knight
54 Fairy
36 Firbolg Giant
4,229 Fox
1,295 Frog
9 Ghost
1,348 Giant Black Bat
3,491 Giant Bomb Beetle
3,305 Giant Bug Beetle
2,982 Giant Ravager Beetle
408 Giant Salamander
54 Goblin Zombie
2 Gold Golem
1,973 Griffin
2,147 Grizzly Bear
2,929 Grue
1,692 Hawk
193 Headless Horseman
46,102 Hobgoblin
209 Iron Golem
12 Jade Golem
33 Killer Dolphin
55,020 Killer Vine
1 King Bear
11,542 Lion
55,112 Living Oak
17,148 Lizard Warrior
17,076 Lizardman
1 Lizardman Zombie
388 Maanvaki Scout
208 Maanvaki Shaman
414 Maanvaki Warrior
4,064 Marakite Mage
2,296 Marakite Master
4,366 Marakite Trainee
463 Minotaur
4,620 Mountain Goat
3,396 Mountain Lion
33 Nagaromi Infantry
367 Nagaromi Miner
1,767 Nagaromi Scout
26 Nagaromi Spearman
418 Nagaromi Woodcutter
31 Ona Spearman
13 Ona Warlord
109 Ona Warrior
228 Parrot
781 Pirate
21 Pirate Admiral
178 Pirate Captain
394 Pirate Grenadier
1 Quarter Master
142 Raccoon
1 Raging Tree
6,992 Rhizard
1,882 Rhizard Plunderer
4,250 Rhizard Prowler
108 Saphirik Warrior
68 Sjirkomi Cook
51 Sjirkomi Shaman
64 Sjirkomi Soldier
8 Snow Owl
123 Spectre
411 Squirrel
58 Steel Golem
1 Thief
10,152 Turtle
563 Vampire
225 Werewolf
1,394 White Bat
11,916 Wild Elven Gatherer
11,883 Wild Elven Hunter
177 Willow
1,014 Wolf
42 Yeti
Ranked #524 in Magic
Ranked #237 in Trading
Ranked #515 in Combat
Ranked #122 in Construction
Ranked #101 in Cooking
Ranked #253 in Crafting
Ranked #38 in Fishing
Ranked #218 in Mining
Ranked #122 in Smithing
Ranked #268 in Speed
Ranked #63 in Woodcutting
Ranked #140 in Harvesting
4773 Have ventured here.
Chickaroo
Imprinted her green thumb on your page
!
Temperashional here, just popped in to enchant you with a hug
Xartas walked in to HUG Mercedes :)
Kandyce *dropped by to say hi*
Mysty love ya and thanks for letting me cook in your kitchen
Garith stopped in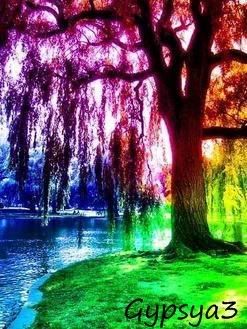 gypsya3 :hugs: for mom

lil has left lil paw prints on your page
Rat Fink stop by to give your car back.
---
---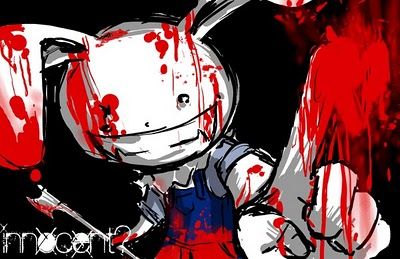 Doodlebunny
smeared blood on your page
---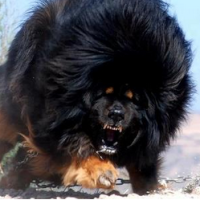 TheKillerStuffie
stopped by to leave his claw mark

and some love ~
---