fricco

Member Since: 2008-08-23 22:46:16
Active playing time: 244 Days, 1 Hours, 5 Minutes
Member Number: 0000007071
Character Experience: 3,103,686
Character Level: 41
Highest Skill: Cooking Level 42
Nationality: Faldorian
Guild: In-Escapables
Guild Position: Victorinox

fricco's Skills
Cooking Level 42 (3,464,804 Exp)
Speed Level 36 (1,941,773 Exp)
Harvesting Level 32 (1,215,935 Exp)
Combat Level 30 (990,844 Exp)
Woodcutting Level 27 (684,625 Exp)
Construction Level 27 (681,195 Exp)
Magic Level 24 (433,646 Exp)
Fishing Level 19 (204,782 Exp)
Trading Level 18 (166,749 Exp)
Mining Level 16 (114,413 Exp)
Crafting Level 13 (59,409 Exp)
Smithing Level 13 (50,578 Exp)
Cards Level 5 (3,702 Exp)
Monsters killed by fricco
4 Baby Flame Giant
3 Baby Frost Giant
1 Barktomi Fighter
1 Barktomi Raider
1,641 Bear
863 Brown Toad
425 Chicken
1,616 Cougar
7,231 Deer
1 Dennech Cehuvah
9 Drop Bear
12,116 Elephant
5 Elk
71 Fairy
3,766 Fox
501 Frog
1 Ghost
1,739 Giant Bomb Beetle
1,855 Giant Bug Beetle
1,804 Giant Ravager Beetle
162 Giant Salamander
289 Grizzly Bear
1,125 Hawk
1 King Bear
7,807 Lion
24 Maanvaki Scout
68 Maanvaki Shaman
190 Maanvaki Warrior
280 Mountain Goat
79 Mountain Lion
13 Nagaromi Infantry
182 Nagaromi Miner
1,027 Nagaromi Scout
5 Nagaromi Spearman
226 Nagaromi Woodcutter
72 Parrot
75 Pirate
11 Pirate Captain
18 Pirate Grenadier
1 Quarter Master
204 Raccoon
1 Raging Tree
62 Saphirik Warrior
4 Sjirkomi Cook
4 Sjirkomi Soldier
49 Squirrel
768 Werewolf
214 Wolf
fricco
Ranked #1,292 in Character Experience
fricco
Ranked #738 at Speed
fricco
Ranked #1,947 at Mining
fricco
Ranked #1,205 at Combat
fricco
Ranked #772 at Magic
fricco
Ranked #317 at Trading
fricco
Ranked #853 at Woodcutting
fricco
Ranked #1,103 at Smithing
fricco
Ranked #846 at Construction
fricco
Ranked #349 at Cooking
fricco
Ranked #1,143 at Fishing
fricco
Ranked #954 at Crafting
fricco
Ranked #635 at Harvesting
fricco
Ranked #518 at Cards
roselle dropped by to say hi
Slomo has fought of 2745 intruders of your page for you.
manilishi dropped by to sat hi so......"Hi"
http://www.youtube.com/watch?v=SaFlMEM3uIM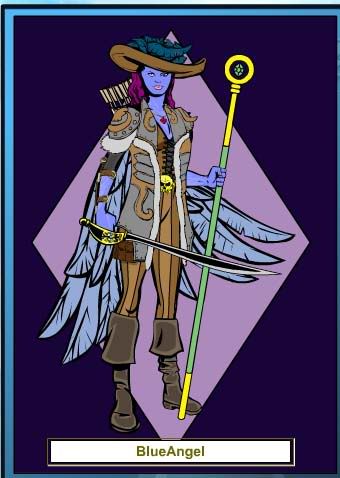 Blue Angel
dropped by to say hi! :)
Mizura
came here just now and say hi and take a deep breath and shout, "DIMANA MAENNYA? KAPAN2 AKU TANGKEP DEH MAEN MOVODA, SAMA2 DI SURABAYA KAN??" and then cough and admire ur page and say good bye and then leave
---
White_Dragon says, "Glad to have been a part of your guild."
---
Rohan dropped by to say Hey Fricco