3679
vlgryphon


Member Since: 2008-01-27 22:55:59
Active playing time: 312 Days, 17 Hours, 28 Minutes
Member Number: 0000004529
Character Experience: 9,400,622
Character Level: 54
Highest Skill: Combat Level 51
Nationality: Erfdarian

vlgryphon's Skills
Combat Level 51 (7,224,275 Exp)
Cooking Level 49 (6,022,514 Exp)
Speed Level 41 (3,104,213 Exp)
Harvesting Level 37 (2,043,718 Exp)
Woodcutting Level 34 (1,567,041 Exp)
Construction Level 32 (1,213,250 Exp)
Mining Level 28 (748,423 Exp)
Magic Level 27 (649,890 Exp)
Smithing Level 25 (466,894 Exp)
Fishing Level 23 (353,510 Exp)
Crafting Level 19 (188,876 Exp)
Trading Level 18 (147,487 Exp)
Cards Level 4 (1,813 Exp)
vlgryphon
Ranked #762 in Character Experience
9,400,622Exp. Lvl.54
| Rank | Player | Level | Exp |
| --- | --- | --- | --- |
| 431 | Rissie | 67 | 21,461,437 |
| 432 | The Scarecrow King [TAOM] | 67 | 21,460,671 |
| 433 | jinx [MAD] | 67 | 21,387,034 |
| 434 | RedWyrm [^V^] | 67 | 21,379,092 |
| 435 | Ichimootrag [WHaT!?] | 67 | 21,281,665 |
| 436 | arknot | 67 | 21,261,339 |
| 437 | ervisboy007 [Ghost] | 67 | 21,226,516 |
| 438 | White Knight [X] | 67 | 20,953,659 |
| 439 | Go same [Idle] | 67 | 20,904,611 |
| 440 | Jason [X] | 67 | 20,904,009 |
| 441 | NateHarper | 67 | 20,887,813 |
| 442 | Mercuryk | 67 | 20,864,569 |
| 443 | gypsya3 [*Mist*] | 67 | 20,662,182 |
| 444 | Smurfette [Sin Inc] | 67 | 20,660,178 |
| 445 | serpent [*TA*] | 67 | 20,596,524 |
| 446 | Kasey | 67 | 20,589,537 |
| 447 | WickedAngel | 67 | 20,501,556 |
| 448 | Acmax77 [LOG] | 66 | 20,493,125 |
| 449 | BotaAbaixo | 66 | 20,460,606 |
| 450 | Neddy [JACK] | 66 | 20,402,758 |
Monsters killed by vlgryphon
4 Baby Dragon
23 Baby Flame Giant
15 Baby Frost Giant
5 Bandit
52 Barktomi Fighter
38 Barktomi Raider
18,328 Bear
1,858 Brown Toad
366 Bunny
22,022 Cave Goblin
4,925 Cavelurk
16 Charging Rhino
1,443 Chicken
18,403 Cougar
4,384 Deer
1 Dennech Cehuvah
7 Drop Bear
23,421 Elephant
22 Elk
27 Fairy
1 Flame Giant
2,111 Fox
1,554 Frog
22 Ghost
1,175 Giant Black Bat
6,310 Giant Bomb Beetle
6,375 Giant Bug Beetle
6,394 Giant Ravager Beetle
383 Giant Salamander
1 Giant Zombie
344 Griffin
3,440 Grizzly Bear
1,424 Grue
2,028 Hawk
22,510 Hobgoblin
38 Killer Vine
1 King Bear
15,148 Lion
17 Living Oak
2,920 Lizard Warrior
2,891 Lizardman
1 Lizardman Zombie
91 Maanvaki Scout
42 Maanvaki Shaman
218 Maanvaki Warrior
38 Mad Cow
2 Marakite Mage
2 Marakite Trainee
258 Minotaur
4,099 Mountain Goat
4,000 Mountain Lion
25 Nagaromi Infantry
418 Nagaromi Miner
1,909 Nagaromi Scout
22 Nagaromi Spearman
407 Nagaromi Woodcutter
395 Parrot
1,388 Pirate
47 Pirate Admiral
363 Pirate Captain
631 Pirate Grenadier
1 Quarter Master
30 Raccoon
1 Raging Tree
7,395 Rhizard
1,774 Rhizard Plunderer
4,200 Rhizard Prowler
63 Saphirik Warrior
50 Sjirkomi Cook
44 Sjirkomi Shaman
47 Sjirkomi Soldier
229 Spectre
301 Squirrel
1 Steel Golem
1 Thief
10,807 Turtle
86 Vampire
163 Werewolf
1,235 White Bat
13 Willow
467 Wolf
vlgryphon
Ranked #489 at Speed
| Rank | Player | Level | Exp | Gained Today (Since Yesterday) |
| --- | --- | --- | --- | --- |
| 271 | Stormbound [Alcatraz] | 46 | 4,702,768 | |
| 272 | Atlas | 46 | 4,694,353 | |
| 273 | ororo [-] | 46 | 4,693,669 | |
| 274 | Toassty [*NI*] | 45 | 4,665,500 | |
| 275 | Snow dog [Alive!] | 45 | 4,659,022 | |
| 276 | Mercedes [*Mist*] | 45 | 4,646,589 | |
| 277 | Richard [,.,] | 45 | 4,622,170 | |
| 278 | Fingers []0_o[] | 45 | 4,619,893 | +4,349 (+4,774) |
| 279 | Gold Coin | 45 | 4,617,232 | |
| 280 | djmix666 [7sins] | 45 | 4,613,070 | |
| 281 | Johnny12345 [Bubble] | 45 | 4,613,016 | |
| 282 | lebum | 45 | 4,605,778 | |
| 283 | kinuskki [.We.] | 45 | 4,602,969 | |
| 284 | Divine-X7 [EA] | 45 | 4,576,648 | |
| 285 | Kingofevil [MAD] | 45 | 4,572,177 | |
| 286 | Towelie [WHaT!?] | 45 | 4,566,128 | |
| 287 | angel_eyes [~Eyes~] | 45 | 4,561,694 | |
| 288 | Celsia [Sane?] | 45 | 4,557,895 | |
| 289 | Castle [TAOM] | 45 | 4,552,889 | |
| 290 | bandion [SSS] | 45 | 4,551,942 | |
vlgryphon
Ranked #729 at Mining
| Rank | Player | Level | Exp | Gained Today (Since Yesterday) |
| --- | --- | --- | --- | --- |
| 441 | LD | 35 | 1,640,387 | |
| 442 | jasper98765 [-] | 35 | 1,638,990 | |
| 443 | allycat | 34 | 1,628,085 | |
| 444 | Soappyy [*Y*] | 34 | 1,626,499 | |
| 445 | Wombat []0_o[] | 34 | 1,620,094 | |
| 446 | Pearl*26 | 34 | 1,619,279 | |
| 447 | roselle [Pride*] | 34 | 1,614,534 | |
| 448 | eqshamu [PHX] | 34 | 1,597,949 | |
| 449 | Jasmin [^V^] | 34 | 1,594,104 | |
| 450 | JoWickerman []0_o[] | 34 | 1,589,276 | +615 (+6,825) |
| 451 | Choji25 | 34 | 1,578,744 | |
| 452 | dragosani [wino] | 34 | 1,562,239 | |
| 453 | scott [Ronin] | 34 | 1,551,638 | |
| 454 | AcidicTangent | 34 | 1,551,324 | |
| 455 | Reniger | 34 | 1,549,404 | |
| 456 | Dragunman | 34 | 1,537,949 | |
| 457 | Etimolod | 34 | 1,534,013 | |
| 458 | Renuve [firesoul] | 34 | 1,529,023 | |
| 459 | falconn [Crimson] | 34 | 1,523,896 | |
| 460 | mATTY [21] | 34 | 1,517,783 | |
vlgryphon
Ranked #726 at Combat
| Rank | Player | Level | Exp | Gained Today (Since Yesterday) |
| --- | --- | --- | --- | --- |
| 451 | hardcoreplayer [Sane?] | 69 | 24,055,206 | |
| 452 | Nashak | 69 | 24,046,845 | |
| 453 | Silverthing [Akatsuki] | 69 | 23,868,157 | |
| 454 | jeandk [TEAM] | 69 | 23,853,204 | |
| 455 | Mrs C? | 69 | 23,753,791 | |
| 456 | Nacon | 69 | 23,696,131 | |
| 457 | NightfirePhoenix | 69 | 23,542,464 | |
| 458 | justamess [SoulLess] | 69 | 23,517,483 | |
| 459 | Scuba69 [Death] | 69 | 23,462,209 | |
| 460 | Wolfmage [Avalon] | 69 | 23,402,629 | |
| 461 | WickedAngel | 69 | 23,341,166 | |
| 462 | punkteen | 69 | 23,339,211 | |
| 463 | Runkies | 69 | 23,198,282 | |
| 464 | foozard [WORLD] | 69 | 23,192,860 | (+87,730) |
| 465 | barmeyer? | 69 | 23,118,107 | |
| 466 | Who [Blue] | 69 | 23,087,017 | |
| 467 | Mournir [*Y*] | 69 | 23,050,799 | |
| 468 | escaflowne82 [MAD] | 68 | 22,981,282 | |
| 469 | Jenn [{NnG}] | 68 | 22,927,284 | |
| 470 | EvilKat [~MAN~] | 68 | 22,873,483 | |
vlgryphon
Ranked #559 at Magic
| Rank | Player | Level | Exp | Gained Today (Since Yesterday) |
| --- | --- | --- | --- | --- |
| 281 | Sasha Mkai | 32 | 1,295,826 | |
| 282 | gromaz [LT] | 32 | 1,291,413 | |
| 283 | Cael | 32 | 1,285,031 | |
| 284 | Ashran [DH] | 32 | 1,284,270 | |
| 285 | Kingofevil [MAD] | 32 | 1,277,600 | |
| 286 | Elron [Tainted] | 32 | 1,276,345 | |
| 287 | Wicky [Sin Inc] | 32 | 1,269,510 | |
| 288 | T-Roy [Shush!] | 32 | 1,266,999 | |
| 289 | Azriel [PHX] | 32 | 1,255,032 | |
| 290 | brineweed [-] | 32 | 1,251,319 | +1,053 (+1,980) |
| 291 | Knighthawke [BOG] | 32 | 1,238,529 | |
| 292 | Your Mother [Akatsuki] | 32 | 1,237,767 | |
| 293 | tweegy | 32 | 1,236,351 | |
| 294 | Lord Beerus? | 32 | 1,236,115 | |
| 295 | Dya [X] | 32 | 1,234,620 | +180 (+540) |
| 296 | sprite | 32 | 1,223,676 | |
| 297 | Nyarlahotep | 32 | 1,219,287 | |
| 298 | Leicontis [DH] | 32 | 1,219,282 | |
| 299 | infected [Asylum] | 32 | 1,218,359 | |
| 300 | Richard [,.,] | 32 | 1,215,870 | |
vlgryphon
Ranked #353 at Trading
| Rank | Player | Level | Exp | Gained Today (Since Yesterday) |
| --- | --- | --- | --- | --- |
| 211 | StillCrazy [X] | 21 | 250,618 | |
| 212 | Grayman [^V^] | 21 | 248,934 | (+48) |
| 213 | Shadow [MAD] | 21 | 248,099 | |
| 214 | bad dog | 21 | 247,343 | |
| 215 | askew | 21 | 246,682 | |
| 216 | 001Country | 20 | 245,871 | |
| 217 | falconn [Crimson] | 20 | 244,898 | |
| 218 | Smitts [Ghost] | 20 | 242,758 | |
| 219 | Angel 67 [T*BuD] | 20 | 241,951 | |
| 220 | The Donald? [*NI*] | 20 | 238,879 | |
| 221 | Don Burke [DD] | 20 | 237,096 | |
| 222 | infected [Asylum] | 20 | 236,548 | |
| 223 | Lynwalk [TKT] | 20 | 235,355 | |
| 224 | Arborvitae | 20 | 235,243 | |
| 225 | Kay [{NnG}] | 20 | 233,427 | |
| 226 | cyris [Haven] | 20 | 232,390 | (+15) |
| 227 | redhdsrbtr [JACK] | 20 | 230,824 | |
| 228 | Mercedes [*Mist*] | 20 | 230,457 | |
| 229 | frida [Shhh] | 20 | 228,315 | |
| 230 | tweegy | 20 | 227,683 | |
vlgryphon
Ranked #436 at Woodcutting
| Rank | Player | Level | Exp | Gained Today (Since Yesterday) |
| --- | --- | --- | --- | --- |
| 201 | Illuminati [*DA*] | 42 | 3,596,777 | |
| 202 | Stormweaver [7sins] | 42 | 3,565,850 | |
| 203 | Kearri [BOG] | 42 | 3,555,552 | |
| 204 | NebuneX [CoM] | 42 | 3,543,272 | |
| 205 | Morpheus [SoulLess] | 42 | 3,540,895 | |
| 206 | nelson | 42 | 3,533,636 | |
| 207 | Quax | 42 | 3,505,707 | |
| 208 | Princess Lia | 42 | 3,496,993 | |
| 209 | Judas Goat [Ronin] | 42 | 3,495,352 | |
| 210 | sprite | 42 | 3,449,388 | |
| 211 | Lady Vekma [Sane?] | 42 | 3,439,996 | |
| 212 | Igor | 42 | 3,439,568 | |
| 213 | Anzati | 42 | 3,424,826 | |
| 214 | punkie | 42 | 3,410,408 | |
| 215 | LlamaMama [JACK] | 42 | 3,380,229 | |
| 216 | Santok | 42 | 3,360,955 | |
| 217 | Drunk Monk | 42 | 3,354,012 | |
| 218 | Jo Wickerman | 42 | 3,343,322 | |
| 219 | Jantu [Oprichni] | 42 | 3,296,501 | |
| 220 | bopha | 42 | 3,289,804 | |
vlgryphon
Ranked #438 at Smithing
| Rank | Player | Level | Exp | Gained Today (Since Yesterday) |
| --- | --- | --- | --- | --- |
| 231 | nairobie [~MAN~] | 35 | 1,652,542 | |
| 232 | cracker0509 | 35 | 1,643,745 | |
| 233 | caracostea | 35 | 1,638,034 | |
| 234 | Jerrubaal [EA] | 35 | 1,632,699 | |
| 235 | Illuminati [*DA*] | 34 | 1,622,214 | |
| 236 | garfield [MRC] | 34 | 1,598,842 | |
| 237 | RogueWar | 34 | 1,587,764 | |
| 238 | Drunk Monk | 34 | 1,538,083 | |
| 239 | krebs | 34 | 1,528,037 | |
| 240 | Brennus [Celtic] | 34 | 1,514,128 | |
| 241 | Didymus [=UT=] | 34 | 1,500,614 | |
| 242 | a_f_cMK2 [^V^] | 34 | 1,493,741 | |
| 243 | Dawnare [Radical] | 34 | 1,486,924 | |
| 244 | Lady Traveller [DH] | 34 | 1,476,634 | |
| 245 | Soappyy [*Y*] | 34 | 1,469,645 | |
| 246 | Ranger [Crops4$] | 34 | 1,467,333 | |
| 247 | Aragon [DH] | 34 | 1,461,655 | |
| 248 | Who [Blue] | 33 | 1,442,045 | |
| 249 | mvfd15 [Sane?] | 33 | 1,440,555 | |
| 250 | Nightwisper | 33 | 1,437,589 | |
vlgryphon
Ranked #577 at Construction
| Rank | Player | Level | Exp | Gained Today (Since Yesterday) |
| --- | --- | --- | --- | --- |
| 261 | allycat | 41 | 3,254,606 | |
| 262 | Shifty [R~G] | 41 | 3,247,309 | |
| 263 | Circe [Dark] | 41 | 3,243,172 | |
| 264 | giZmo [Allure] | 41 | 3,218,785 | |
| 265 | Immortal [Cave] | 41 | 3,190,788 | |
| 266 | storyman2k [PHX] | 41 | 3,185,152 | |
| 267 | jeterster [~,~] | 41 | 3,151,181 | |
| 268 | Sal [MAD] | 41 | 3,107,254 | |
| 269 | goatboy [*TA*] | 41 | 3,100,019 | |
| 270 | Surim [PHX] | 41 | 3,076,249 | |
| 271 | izamaru | 41 | 3,061,550 | |
| 272 | Falstaff [X] | 41 | 3,054,844 | |
| 273 | iggaboo [Alcatraz] | 41 | 3,013,136 | |
| 274 | JoWickerman []0_o[] | 41 | 3,009,063 | +3,750 (+10,700) |
| 275 | Ghislaine [PHX] | 41 | 3,002,873 | |
| 276 | red23 [{NnG}] | 41 | 2,999,130 | |
| 277 | Capt Fred [^V^] | 41 | 2,998,392 | |
| 278 | susie090368 [Sane?] | 41 | 2,996,003 | |
| 279 | Flogsworth McWhippins [Sin Inc] | 40 | 2,987,368 | |
| 280 | bombura? [TEAM] | 40 | 2,975,264 | |
vlgryphon
Ranked #244 at Cooking
| Rank | Player | Level | Exp | Gained Today (Since Yesterday) |
| --- | --- | --- | --- | --- |
| 121 | Archaedog [Haven] | 60 | 13,717,362 | +26,080 (+59,978) |
| 122 | SirKnight [Bubble] | 60 | 13,716,869 | |
| 123 | Aynael [*Mist*] | 60 | 13,667,212 | |
| 124 | Mercedes [*Mist*] | 60 | 13,579,827 | |
| 125 | Pathos [Seek] | 60 | 13,477,040 | |
| 126 | Neechan [MAD] | 60 | 13,434,185 | |
| 127 | Trento [QS] | 60 | 13,340,250 | |
| 128 | Pure Hatred []0_o[] | 59 | 13,158,052 | |
| 129 | WickedAngel | 59 | 13,034,030 | |
| 130 | Azrail [PHX] | 59 | 12,945,852 | |
| 131 | hijumpertdxm [*TA*] | 59 | 12,864,849 | |
| 132 | djmix666 [7sins] | 59 | 12,753,051 | |
| 133 | bdwhite34 [Peace] | 59 | 12,651,184 | |
| 134 | Dalamar [DEATH.] | 59 | 12,583,922 | |
| 135 | Alaric [Blue] | 59 | 12,579,499 | |
| 136 | Soappyy [*Y*] | 59 | 12,484,375 | |
| 137 | LlamaMama [JACK] | 59 | 12,476,748 | |
| 138 | Elenwe | 58 | 12,339,226 | |
| 139 | cazacu [DH] | 58 | 12,292,850 | |
| 140 | Wombat []0_o[] | 58 | 12,252,742 | |
vlgryphon
Ranked #807 at Fishing
| Rank | Player | Level | Exp | Gained Today (Since Yesterday) |
| --- | --- | --- | --- | --- |
| 441 | Bubbles | 30 | 990,860 | |
| 442 | WickedAngel | 30 | 986,121 | |
| 443 | doninha [xXx] | 30 | 984,924 | |
| 444 | SnoopyandtheRedBaron [TAOM] | 30 | 984,808 | |
| 445 | mantaroth | 30 | 969,078 | |
| 446 | antiwolf666 [firesoul] | 30 | 967,142 | |
| 447 | Jerilyn | 30 | 963,245 | |
| 448 | Betty | 30 | 961,659 | |
| 449 | FallenKnight [*NI*] | 30 | 954,787 | |
| 450 | BravoZulu [Unmuted] | 30 | 952,076 | |
| 451 | kitz2112 [Peace] | 30 | 950,080 | |
| 452 | Whiteshadow [GANGSTA] | 30 | 948,861 | |
| 453 | brutal | 30 | 947,017 | |
| 454 | Elron [Tainted] | 30 | 946,073 | |
| 455 | Revelation [-] | 30 | 942,665 | |
| 456 | Sush1 [Idle] | 30 | 937,814 | |
| 457 | lebum | 30 | 937,123 | |
| 458 | girly | 30 | 933,957 | |
| 459 | Don Burke [DD] | 30 | 933,692 | |
| 460 | Kraken | 30 | 930,488 | |
vlgryphon
Ranked #569 at Crafting
| Rank | Player | Level | Exp | Gained Today (Since Yesterday) |
| --- | --- | --- | --- | --- |
| 341 | FacetiousFemme [rad] | 25 | 469,083 | |
| 342 | Moobee [Lost] | 25 | 466,551 | |
| 343 | Silverthing [Akatsuki] | 25 | 462,915 | |
| 344 | Kruss | 25 | 462,823 | |
| 345 | light201 [MAD] | 25 | 462,110 | |
| 346 | beorn | 24 | 459,867 | |
| 347 | Axum [Jade] | 24 | 459,215 | |
| 348 | Rekkehus | 24 | 457,650 | |
| 349 | bergkonge [rad] | 24 | 457,560 | |
| 350 | meatpie [Blue] | 24 | 456,795 | |
| 351 | chicken 64 [Allure] | 24 | 455,640 | |
| 352 | Survyvn [-] | 24 | 452,682 | |
| 353 | keith_m043 [ArmyOFun] | 24 | 452,395 | |
| 354 | Dragonlover [Paridise] | 24 | 451,577 | |
| 355 | roselle [Pride*] | 24 | 449,940 | |
| 356 | Dchance [Bubble] | 24 | 442,713 | |
| 357 | Arborvitae | 24 | 441,434 | |
| 358 | Santa Ed? [~Ninja~] | 24 | 440,392 | |
| 359 | serpent [*TA*] | 24 | 440,052 | |
| 360 | Lord_Shadow [EA] | 24 | 438,841 | |
vlgryphon
Ranked #445 at Harvesting
| Rank | Player | Level | Exp | Gained Today (Since Yesterday) |
| --- | --- | --- | --- | --- |
| 221 | Integral [^V^] | 47 | 5,143,146 | |
| 222 | lifesfarce | 47 | 5,130,249 | |
| 223 | zenabrat | 47 | 5,093,885 | |
| 224 | Sparrowhawk [I10Mafia] | 46 | 5,050,058 | |
| 225 | eqshamu [PHX] | 46 | 4,923,334 | |
| 226 | Scyther [X] | 46 | 4,907,206 | |
| 227 | trevs68 [~C-H-P~] | 46 | 4,860,579 | |
| 228 | Aurora13 | 46 | 4,825,795 | |
| 229 | Tabitha [Paridise] | 46 | 4,815,990 | |
| 230 | LD | 46 | 4,800,711 | |
| 231 | mikeyii [TAOM] | 46 | 4,791,813 | |
| 232 | lushy []0_o[] | 46 | 4,724,278 | |
| 233 | Sush1 [Idle] | 45 | 4,638,698 | +7,770 (+13,276) |
| 234 | AJ_Styles [Salt] | 45 | 4,635,393 | +1,547 (+1,547) |
| 235 | Falaloon [a tag] | 45 | 4,622,092 | |
| 236 | Mullein [*o7*] | 45 | 4,576,670 | |
| 237 | Harley Quinn [JACK] | 45 | 4,535,525 | |
| 238 | Dwukwiat [TME] | 45 | 4,529,715 | |
| 239 | Dalamar [DEATH.] | 45 | 4,481,529 | |
| 240 | hardcoreplayer [Sane?] | 45 | 4,451,003 | |
vlgryphon
Ranked #684 at Cards
| Rank | Player | Level | Exp | Gained Today (Since Yesterday) |
| --- | --- | --- | --- | --- |
| 341 | beavis [~Eyes~] | 6 | 5,258 | |
| 342 | Pvt. Caboose? | 6 | 5,257 | |
| 343 | dragon_weaver [Alcatraz] | 6 | 5,255 | |
| 344 | Dubh [Sane?] | 6 | 5,255 | |
| 345 | Renuve [firesoul] | 5 | 5,176 | |
| 346 | gilly [Bogan] | 5 | 5,141 | |
| 347 | Sasha Mkai | 5 | 5,135 | |
| 348 | Silent Avenger [DEATH.] | 5 | 5,114 | |
| 349 | Grey [CoM] | 5 | 5,094 | |
| 350 | Your Homey 1 | 5 | 5,069 | |
| 351 | Swytch | 5 | 5,049 | |
| 352 | Zombie_Monkey [*NI*] | 5 | 4,984 | |
| 353 | Scally [Seek] | 5 | 4,972 | |
| 354 | Sush1 [Idle] | 5 | 4,935 | |
| 355 | Mystical | 5 | 4,922 | |
| 356 | Anthraxia? [firesoul] | 5 | 4,920 | |
| 357 | Steady Teddy | 5 | 4,918 | |
| 358 | Byxx [Lost] | 5 | 4,907 | |
| 359 | Melchom | 5 | 4,902 | |
| 360 | izzie [Beep] | 5 | 4,898 | |
vlgryphon
Ranked #1 at
At being Jexs older brother.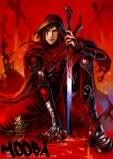 Your buddy, Moosa, came running by..
---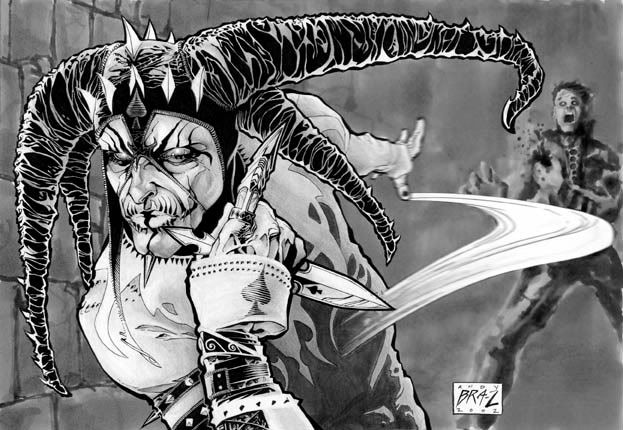 Clowns may tickle yer funny bone,
but Jesters will absolutely slay you.
Yer page has been licked by Jexter :)
---
james was here :P
"
scarecrowking wandered through and left his mark...
Mullein was here!
---
Homecoming Queen
fluttered by to sign this page!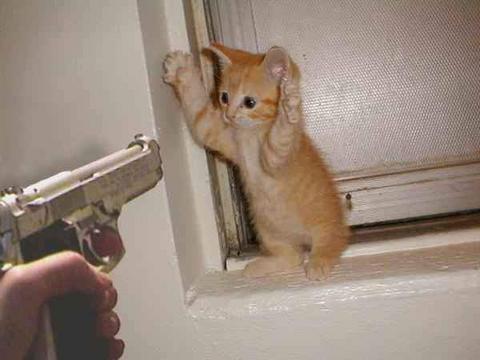 It's a stick up
---
Thanks for the Magix... Watch me fly... made speed 25 because of it. Woot Woot
---
dreamer349
!!
Stopped by to give you some love
---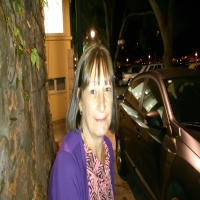 Lady dropped by to say hi
---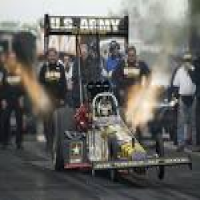 357 says HI and leaves

!!
---