Diablo97643

Member Since: 2007-09-08 20:55:22
Active playing time: 88 Days, 14 Hours, 40 Minutes
Member Number: 0000003001
Character Experience: 1,381,323
Character Level: 33
Highest Skill: Combat Level 30
Nationality: Odtoni

Diablo97643's Skills
Combat Level 30 (926,751 Exp)
Construction Level 25 (512,292 Exp)
Speed Level 25 (499,146 Exp)
Woodcutting Level 25 (467,201 Exp)
Mining Level 20 (214,049 Exp)
Magic Level 17 (127,517 Exp)
Fishing Level 17 (124,722 Exp)
Crafting Level 16 (105,811 Exp)
Harvesting Level 16 (104,635 Exp)
Cooking Level 15 (95,712 Exp)
Smithing Level 14 (73,371 Exp)
Trading Level 8 (15,042 Exp)
Cards Level 2 (578 Exp)
Diablo97643
Ranked #1,711 in Character Experience
Diablo97643
Ranked #1,517 at Speed
Diablo97643
Ranked #1,504 at Mining
Diablo97643
Ranked #1,224 at Combat
Diablo97643
Ranked #1,387 at Magic
Diablo97643
Ranked #1,541 at Trading
Diablo97643
Ranked #1,086 at Woodcutting
Diablo97643
Ranked #952 at Smithing
Diablo97643
Ranked #998 at Construction
Diablo97643
Ranked #1,334 at Cooking
Diablo97643
Ranked #1,405 at Fishing
Diablo97643
Ranked #727 at Crafting
Diablo97643
Ranked #1,652 at Harvesting
Diablo97643
Ranked #1,414 at Cards
Total Player Registrations: 28,275
Total Currently Registered Players: 25,233
Total Active Players: 404
Total Players Logged In: 104

Total cash in game: 991,997,134 vessi
Total weight of items in game: 395,215,077 stones

Monsters killed by Diablo97643
3 Baby Flame Giant
1 Baby Frost Giant
1 Barktomi Raider
8,462 Bear
333 Brown Toad
1,818 Cave Goblin
418 Cavelurk
77 Chicken
8,175 Cougar
6,638 Deer
1 Dennech Cehuvah
7,333 Elephant
147 Elk
10 Fairy
3,265 Fox
191 Frog
35 Ghost
2 Giant Black Bat
43 Giant Bomb Beetle
40 Giant Bug Beetle
40 Giant Ravager Beetle
55 Giant Salamander
1,446 Grizzly Bear
135 Grue
625 Hawk
1,812 Hobgoblin
1 King Bear
4,748 Lion
61 Mountain Goat
64 Mountain Lion
12 Nagaromi Infantry
123 Nagaromi Miner
561 Nagaromi Scout
6 Nagaromi Spearman
154 Nagaromi Woodcutter
3 Parrot
1 Pirate
1 Pirate Captain
2 Pirate Grenadier
1 Quarter Master
1 Raging Tree
96 Saphirik Warrior
1 Sjirkomi Cook
77 Squirrel
5 White Bat
794 Wolf
Proud Moments
Sho Gun has been killed by Diablo 97643
4315 people have seen the great pick up lines
Greatest pick up lines:
Did you have lucky charms for breakfast because you are looking magically delicious.
I lost my teddy bear can i sleep with you?
I lost my phone number can i have yours?
Here I am what are your other two wishes?
Do you believe in love at first sight or should i walk by again?
Can i take your picture? I want santa to know exactly what i want for christmas.
Are you religious? because you are the answer to all my prayers.
Are you lost? because heaven is a long way from here.
Do you know martial arts? 'Cause you're body is kickin'
When visit leave your favourite pickup lines
please help me by joining theses 2 games
http://www.silentmurder.com/index.php?r=31868
http://www.ruletheseas.com/index.php?r=48228
Mari came and huggled Dia
Togz
came after Mari...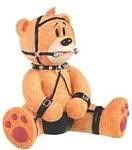 I found your teddy bear, Dia
.....*huggles Sweet Moonsugah*
I was here, kicking your ass
Kriztal planted herself here:P
Hey m8 Happy to meet you
killerspawns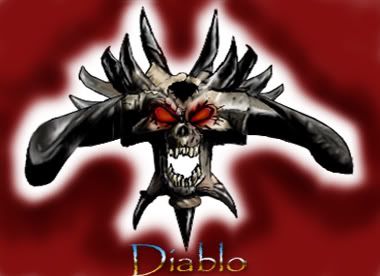 ---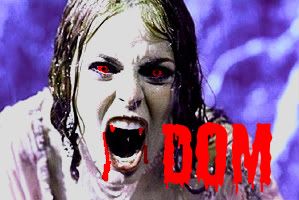 domstep Just dropping in to say hello and give hugs, love the page
---