subforshort

Member Since: 2006-12-05 15:59:15
Active playing time: 965 Days, 9 Hours, 35 Minutes
Member Number: 0000000386
Character Experience: 36,799,632
Character Level: 77
Highest Skill: Smithing Level 78
Nationality: Odtoni
Guild: subpar
Guild Position: Leader

| Rank | Player | Level | Exp | Gained Today (Since Yesterday) |
| --- | --- | --- | --- | --- |
| 1 | pibird [Home] | 89 | 64,135,078 | |
| 2 | DELGRAD [Roots] | 88 | 62,836,045 | |
| 3 | Delapa [PWI] | 87 | 58,719,770 | |
| 4 | Iroh [7sins] | 85 | 55,056,588 | (+65,560) |
| 5 | Azrail [PHX] | 82 | 46,679,071 | +500 (+26,900) |
| 6 | Slomo [Home] | 81 | 43,969,231 | |
| 7 | Genesis!? [???] | 81 | 43,671,096 | |
| 8 | Bogtrotter [Alive!] | 79 | 40,485,873 | |
| 9 | sunsetatdawn [Sane?] | 76 | 35,199,022 | |
| 10 | krunchy [firesoul] | 75 | 32,960,639 | |
| 11 | subforshort [ ] | 75 | 32,850,783 | |
| 12 | Hidan [Akatsuki] | 75 | 32,456,245 | |
| 13 | Thorrak [*NI*] | 74 | 31,511,176 | |
| 14 | visfighter | 74 | 31,216,163 | |
| 15 | Snowmane [Sin Inc] | 73 | 29,652,810 | |
| 16 | Mr.Grinch? | 72 | 28,107,747 | |
| 17 | Langert2 [,.,] | 71 | 26,107,251 | |
| 18 | Spiker [Bubble] | 70 | 24,919,683 | |
| 19 | Vash the Stampede? [*NI*] | 69 | 24,039,724 | |
| 20 | darkstar [MAD] | 69 | 23,398,336 | |
Monsters killed by subforshort
468 Armadillo
2 Baby Dragon
1 Baby Flame Giant
38 Baby Frost Giant
210 Bandit
135 Barktomi Elephant Rider
58 Barktomi Fighter
62 Barktomi Raider
2,138 Bear
2,477 Brown Toad
536 Bunny
199 Cave Goblin
61 Charging Rhino
297 Chicken
1,844 Cougar
1 Dennech Cehuvah
34 Drop Bear
1 Elder Ash
2,906 Elephant
265 Elven Mage
7 Fairy
40 Firbolg Giant
1,404 Frog
6 Ghost
3,360 Giant Black Bat
21,661 Giant Bomb Beetle
21,553 Giant Bug Beetle
21,532 Giant Ravager Beetle
490 Giant Salamander
369 Grizzly Bear
328 Hawk
16 Headless Horseman
142 Hobgoblin
45 Iron Golem
696 Jade Golem
16 Killer Bunny
108 Killer Dolphin
3,446 Killer Vine
1 King Bear
1,825 Lion
3,312 Living Oak
32 Lizard Warrior
552 Maanvaki Scout
660 Maanvaki Shaman
1,432 Maanvaki Warrior
94 Mad Cow
21,693 Marakite Mage
12,284 Marakite Master
22,236 Marakite Trainee
446 Minotaur
6,131 Mountain Goat
6,067 Mountain Lion
7 Nagaromi Infantry
51 Nagaromi Miner
244 Nagaromi Scout
7 Nagaromi Spearman
69 Nagaromi Woodcutter
614 Parrot
1,995 Pirate
29 Pirate Admiral
346 Pirate Captain
620 Pirate Grenadier
1 Quarter Master
91 Rhizard
206 Rhizard Plunderer
19 Rhizard Prowler
3,002 Royal Marine
3,002 Saphirik Warrior
100 Sjirkomi Cook
56 Sjirkomi Shaman
111 Sjirkomi Soldier
33 Snow Owl
61 Spectre
31 Squirrel
1 Thief
958 Vampire
93 Werewolf
3,238 White Bat
713 Wild Elven Gatherer
795 Wild Elven Hunter
18 Willow
136 Wolf
343 Yeti
Were you tricked into visiting this page?

Yes (3 votes)

No (18 votes)

Yes (19 votes)


You must be logged into Movoda to vote in the poll.
Claims:
_
Added the first bit to the port baron greenhouse
Has the most saphirik warrior kills
The third ever to complete the leave faldor quest
Placed 4th in the 2011 cooking holiday cauldron event
Written and added 5 quests
Leads the most awesomest guild
---
GUEST BOOK
8522 people have visited this page
---
posin_apple
?
brother from another mother
Jebus
has been Crucified on this page
Cherries and Blueberries...
!!
Grinder gives you a slam! !!



!!(yellow)Rebs just pooped on your lawn ROFL
!!
Raven came and...tried to see...
Ervis
was here to leave you a small note
:
*Toon went streaking here!*
::)
Was here, looked around, got bored, went home. Arthelus?
Lexxy
was here and fondled everyone and everything on the page!
Lexxy bought sub booze while she was here!
Revelation
Raided your page
---

TAG
your
IT
!!
Zionist
---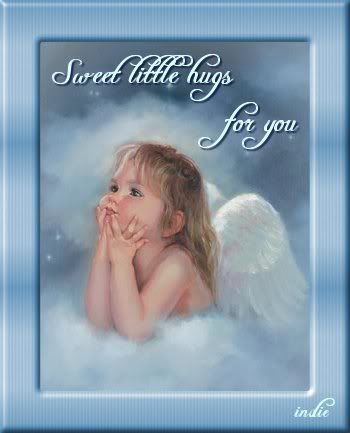 Frida missed you

ororo
stopped in to look around
adnerb dropped in a line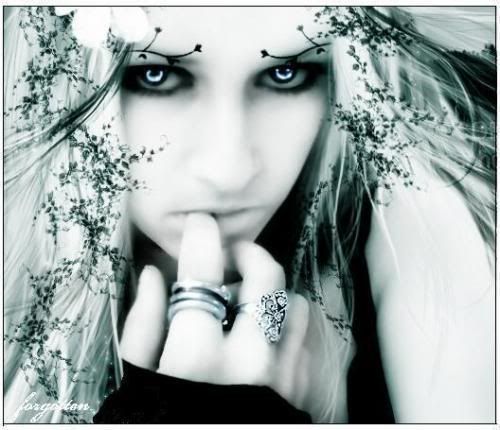 Showing some love, Loubeelou x
My name isn't "Adam We"... or is it? Who am I? What number did you call? Don't ever call here again.
Serge
---
Bloods
left his mark and some Aqua Team.
http://i263.photobucket.com/albums/ii148/Bloodstock_DoS/Mutated.jpg?t=1206294921
Click the
link
to see it.
---
yosh came by to make sure no penguins were hurt in the making of this page..... you pass! :D
---